You can see my progress so far for where I live in the Twin Cities. I'm taking my daily high temperature from the recorded high at the Minneapolis airport.
I think we've been doing more snow melting than usually this month with our temperatures mainly in the 30s (℉) so I have a lot of green in my block so far!
I do expect to see all my colors used as the high temps do get wickedly low around here in February. Even if only for a week or so each year.
If you are just finding this CAL, please check out the details post for all the usual pattern information.
Row 16 (January 15): dc across
Row 17: dc across
Row 18: dc across
Row 19: 8 , ( 1 , ) x3 then 8 , ( 1 , ) x6 then 5
Row 20: 5 , 18 , 9 , 6
Row 21: 5 , 11 , 16 , 6
Row 22: 8 , 14 , 11 , 5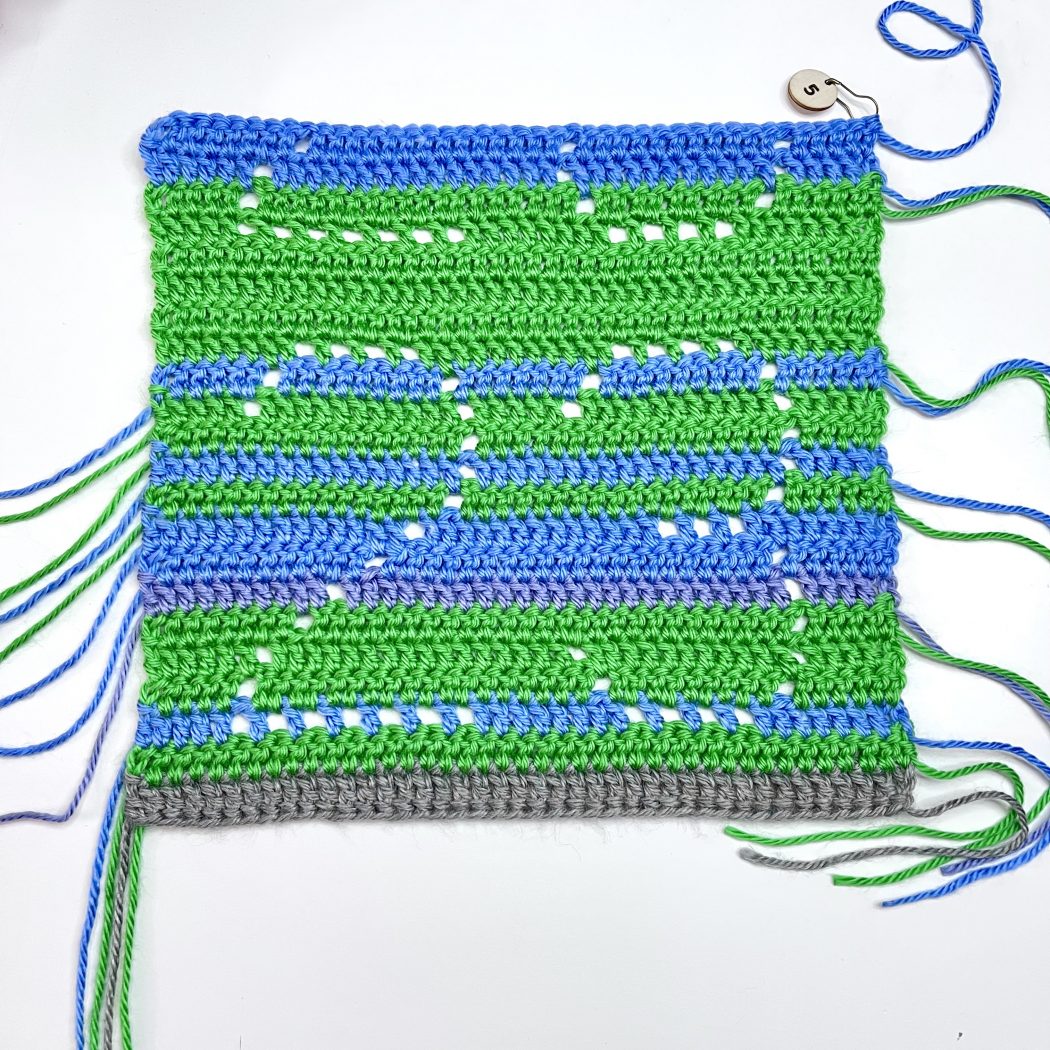 ❀ ❀ ❀ ❀ ❀
Share your makes! Tag #mayhemandmajestydesigns & mention @mayhemandmajesty on Instagram so I can easily see your projects.
Shop my library of patterns.
Follow @mayhemandmajesty on IG and Facebook 
Join our FB Group Mayhem & Majesty Makers for crochet community!
Sign Up for my newsletter so you never miss a new pattern coupon, giveaway or freebie.
❀ ❀ ❀ ❀ ❀
Please respect my creative rights! You are welcome to sell finished physical crochet items you make from my patterns online or locally. You MAY NOT create for sale or free any patterns which use my designs in any way (in whole or parts). This pattern cannot be resold, rewritten or shared in any way, in whole or in parts, including YouTube tutorials. Thank you!