March was a very GREEN month for me.
If you are just finding this CAL, please check out the details post for all the usual pattern information.
Row 27: 11 , ( 5 , ) x3 then 11
Row 28: 12 , 1 , 1 , 7 , 1 , 1 , 12
Row 29: 17 , 5 , 17
Row 30: 18 , 1 , 1 , 18
Rows 31-32 (2 rows): dc across
Row 33: (in filler color) dc across – do not cut yarn!
SC Edging: Ch1 and rotate your block to work down the side. * 2sc into every row down the side; 2sc into the first st along the bottom, sc across making 2sc in the last st * Repeat between * up the other side and across the top. Slst to starting sc.
Top & Bottom: 41 sts
Left & Right: 66 sts
Corners: 1 st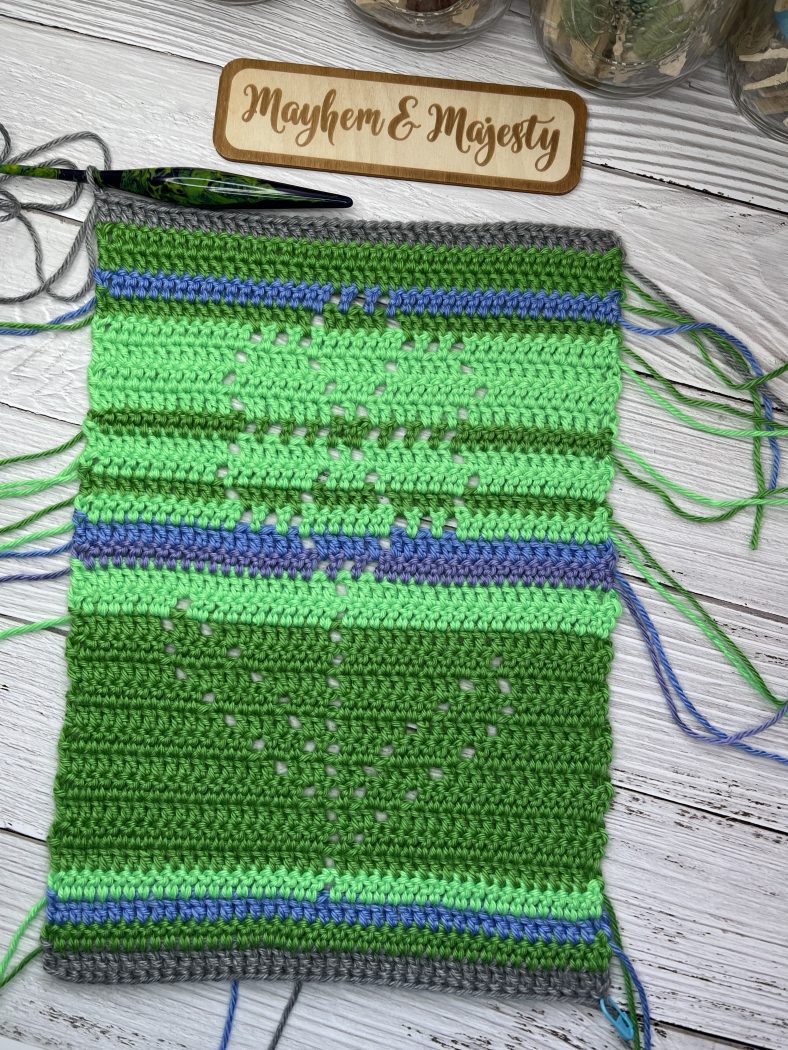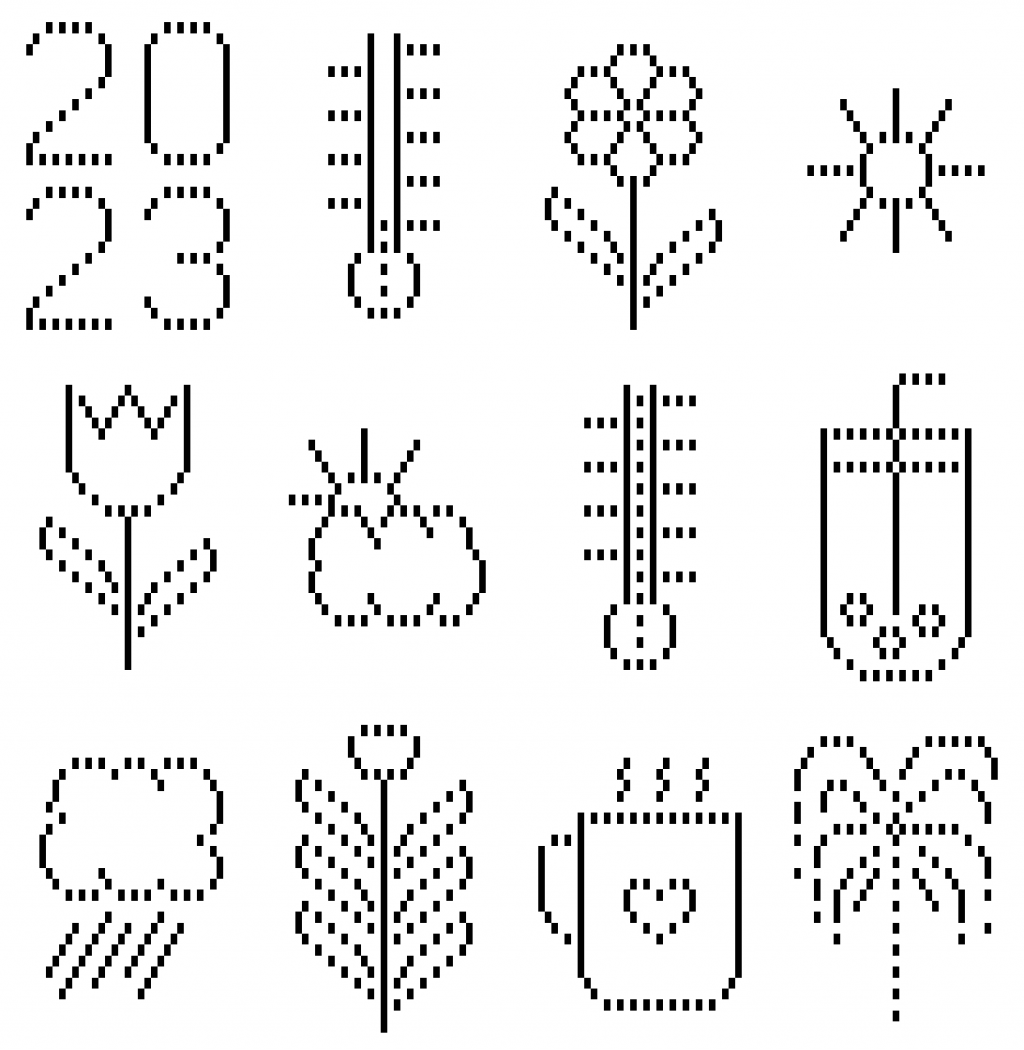 April begins this week!
April is a sun block, and it will have the special 33rd row as February did.
Row 1: (in filler color) FDC 41
Chain Start Method: Ch43, dc in 4th ch from hook and in each ch across. Ch3 at beginning counts as the base ch and first dc – 41 sts.
Rows 2 (April 1): dc across (41 sts)
❀ ❀ ❀ ❀ ❀
Share your makes! Tag #mayhemandmajestydesigns & mention @mayhemandmajesty on Instagram so I can easily see your projects.
Shop my library of patterns.
Follow @mayhemandmajesty on IG and Facebook 
Join our FB Group Mayhem & Majesty Makers for crochet community!
Sign Up for my newsletter so you never miss a new pattern coupon, giveaway or freebie.
❀ ❀ ❀ ❀ ❀
Please respect my creative rights! You are welcome to sell finished physical crochet items you make from my patterns online or locally. You MAY NOT create for sale or free any patterns which use my designs in any way (in whole or parts). This pattern cannot be resold, rewritten or shared in any way, in whole or in parts, including YouTube tutorials. Thank you!