A little learning post – specifically to help with the NEW FREE Tour de France CAL beginning Friday, July 1, 2022. This information is also included in all my patterns.
Ever wonder how you change colors in a crochet blanket while working in rows?
This technique is used for changing colors in a one-piece blanket, where the design is contained in equal "blocks" of stitches. This technique allows you to change colors at each design repeat to create blocks of differently colored designs without having to join up individual blocks for a colorful blanket!
Here's some examples of Color Blocking – but it's still all ONE piece – no joining or sewing. All the images are linked up to their patterns…just in case you're interested in making them 😁 but this is only SOME of the wonderful Color Blocking you can do with my filet patterns. I have seen so many amazing color-blocked blankets made by my customers over the years!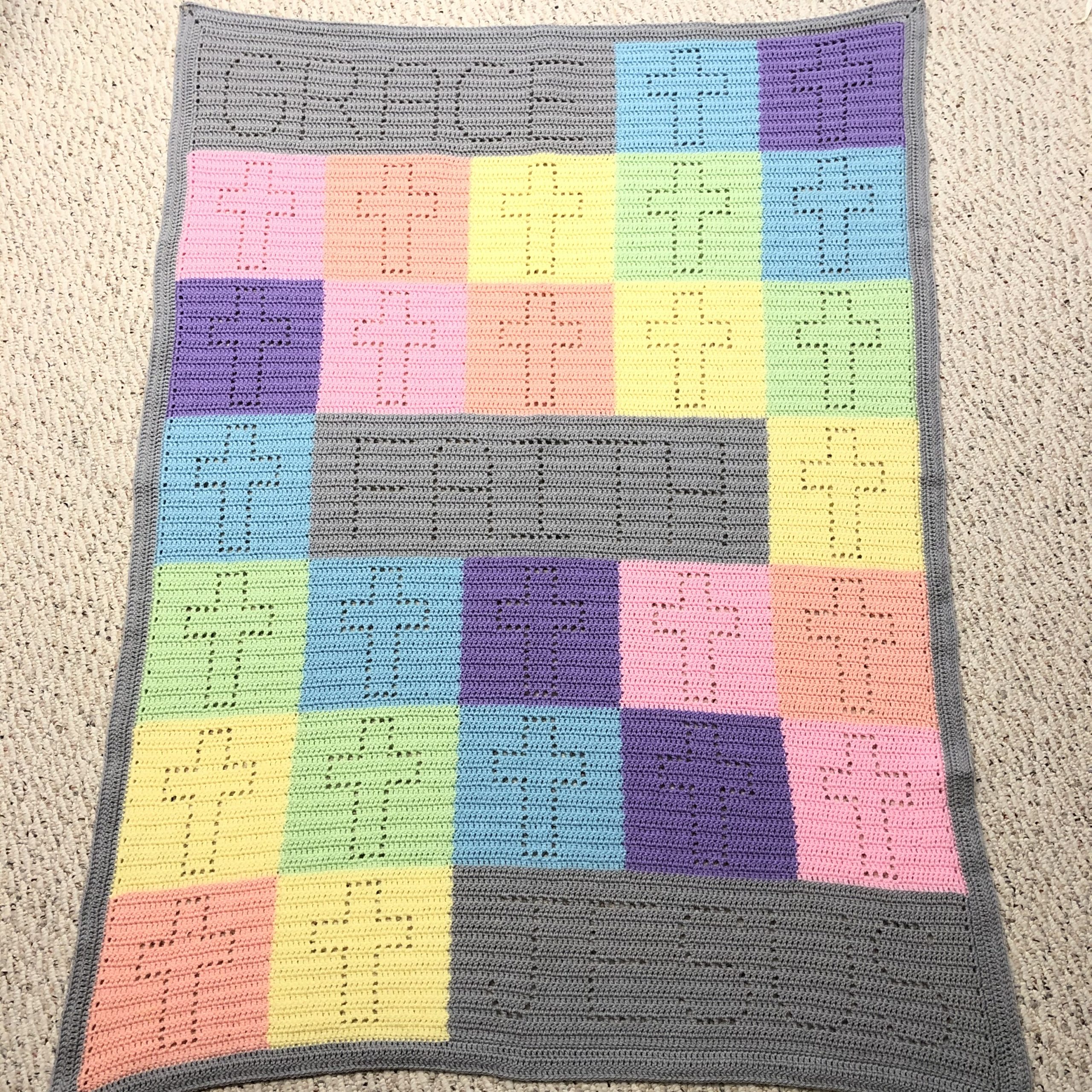 Color Blocking in a One-piece Blanket
You will do this with the LAST stitch of your repeat (or the last stitch you want in your current color).
Join a new color, or change from one color to another, by making the last dc (UK sc) stitch as follows (we'll call the colors A and B):
With color A, yarn over (yo), insert hook into next st, yo and pull through work (3 loops of color A on hook).
Still with yarn A, yo and pull through two loops on hook (2 loops of yarn A on hook).
Drop yarn A, pick up yarn B. Yo with B and pull through two loops on hook (1 loop of yarn B on hook).
Now just work your next repeat section in your new color!
When you come back across and need to change colors again, just follow the same process.
Still stuck? Ask for help in our Facebook Group – lots of helpful folks can point you in the right direction! Or, contact me – I'll return your email within 3 business days.