My testers created some delicious looking cupcakes! You can check out all their creation details below.
Get this Pattern: Hello Cupcake! Blanket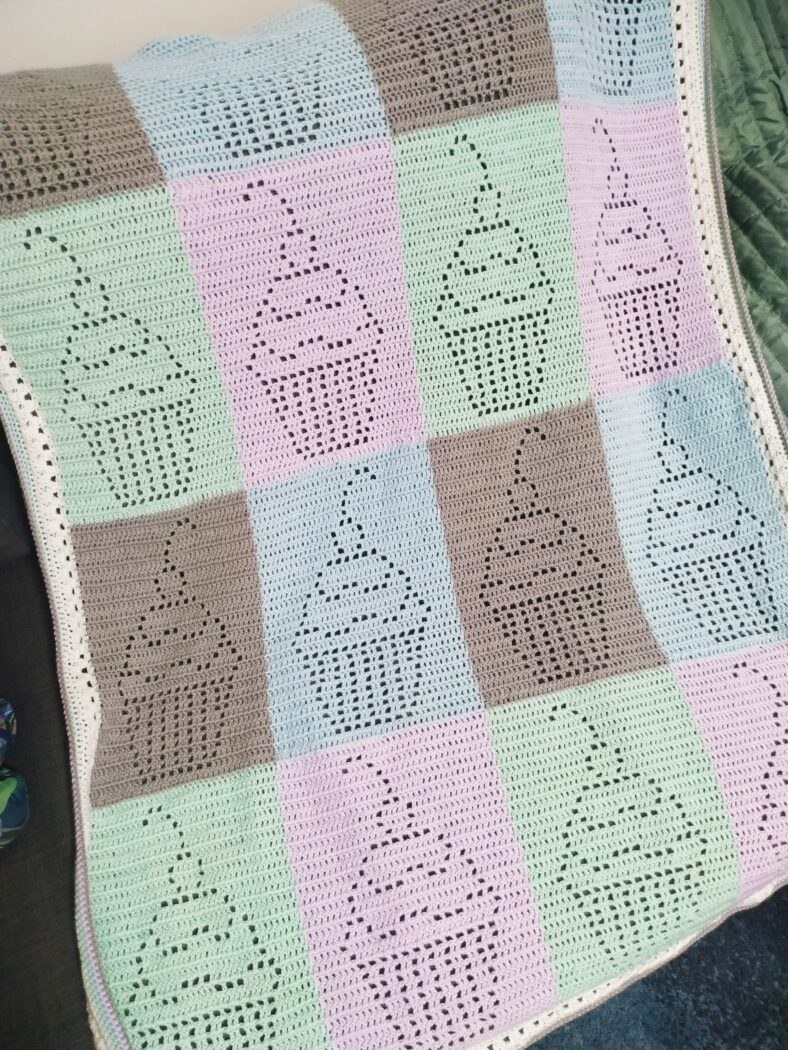 Crocheted by Cat
Yarn: Combination of Patons 'Big Baby' in Lilac & Makr 'Baby Soft' in Minty and White, and Bella Baby 'Baby Wonder' in Sky and Silver (all 60% acrylic, 40% nylon)
Hook: Clover Amour 3mm
Finished Size: 31×47 inches
Crocheted by Claire Pringle
Yarn: King Cole PriceWise DK in Baby Lemon
Hook: 4mm Clover Soft Touch
Finished Size: 30×42 inches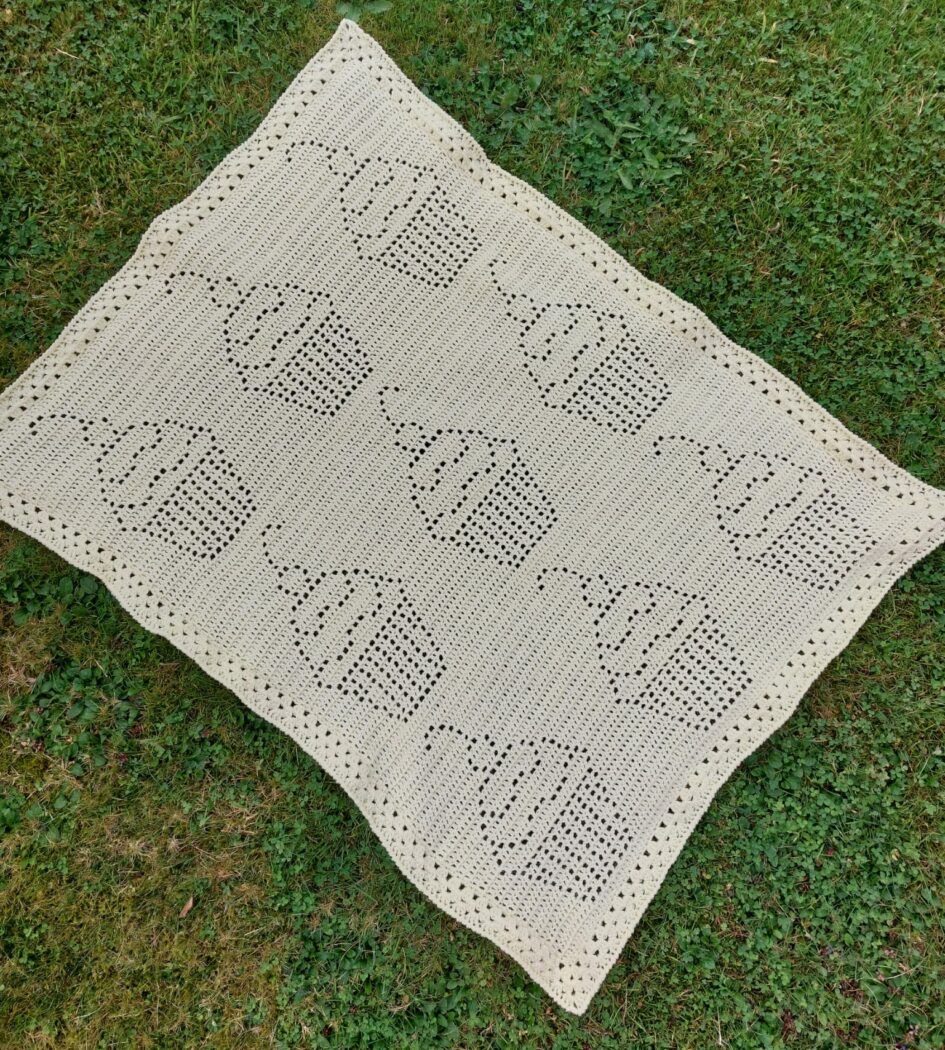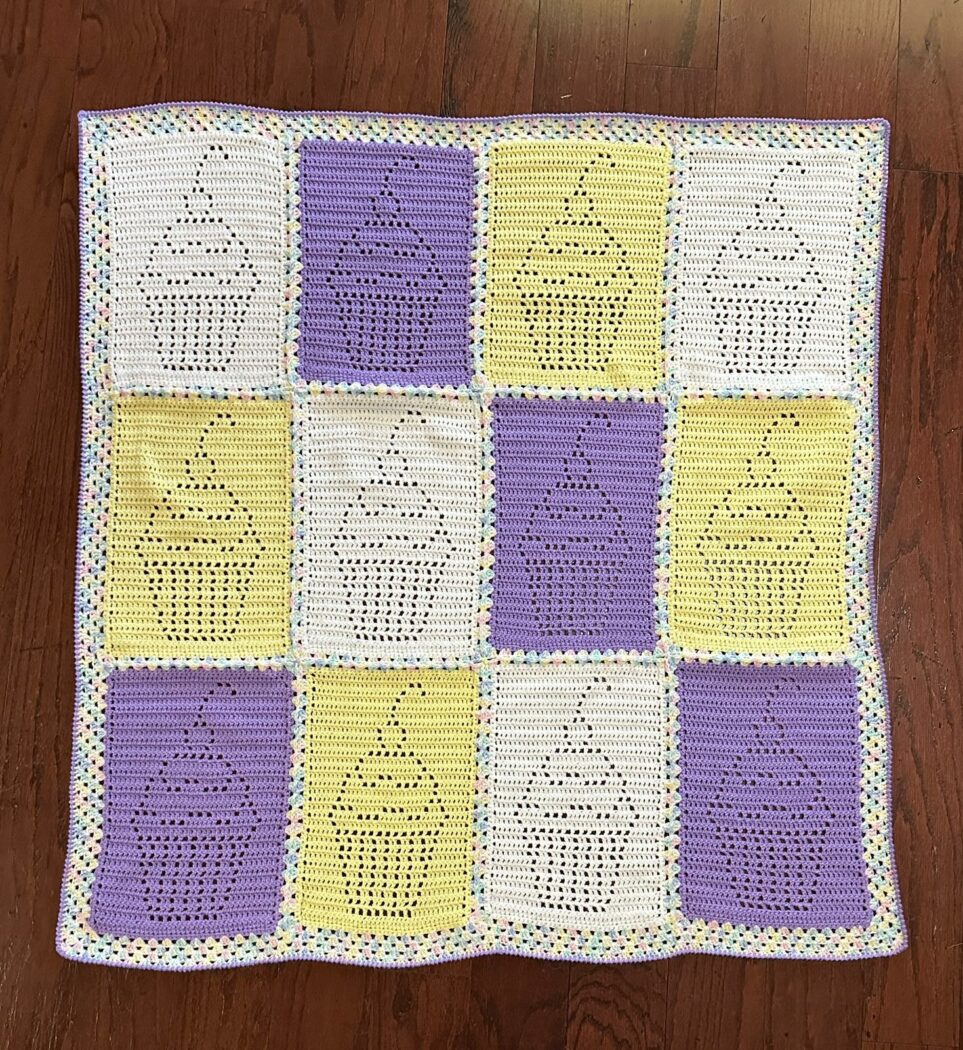 Crocheted by Teresa Wind
Yarn: Bernat Baby Sport in Purple, Yellow, White, and Baby Ombre
Hook: 4mm aluminum (generic brand)
Finished Size: 45×42 inches
Crocheted by Linda Morris
Yarn: Maykr Dirty DK in Angora, Flamingo, & Galah
Hook: Clover 5.5mm for the foundation row & Clover 5mm for the rest of the blanket
Finished Size: 87cm x 121cm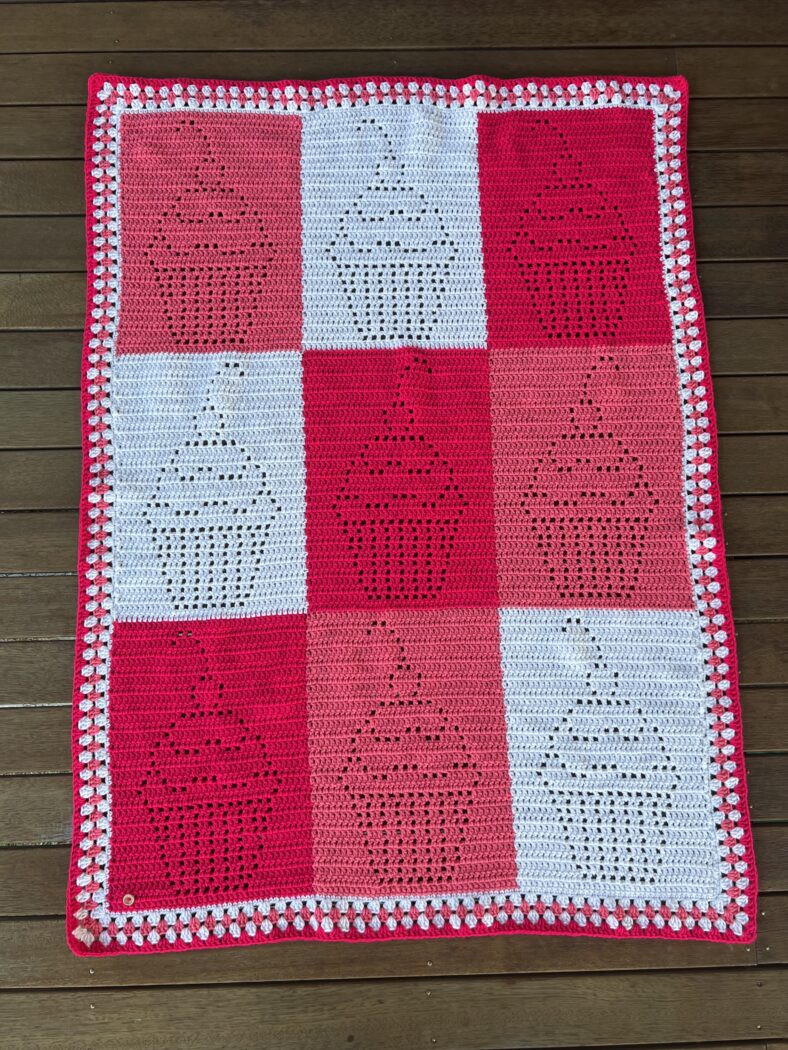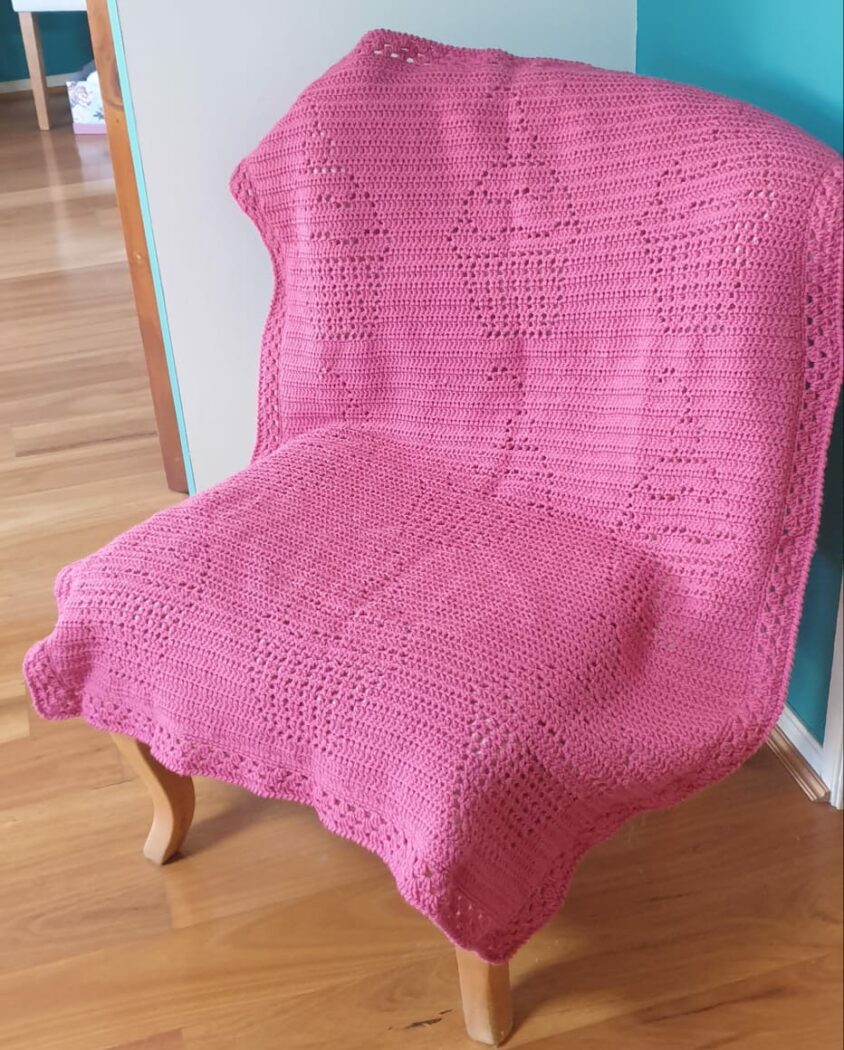 Crocheted by Claire White
Note: Claire added an extra row of dc between panels to make her cupcakes face the same diffraction. If you do this, please be aware that the given border counts/directions will not be correct.
Yarn: 4 Seasons Marvel 8 ply (DK) in Raspberry
Hook: 4mm (generic brand)
Finished Size: 47 x 29 inches (120cm x 75cm)
Crocheted by Anita Hards
Yarn: Cygnet Pato Everyday in Fuchsia, Lilac, and Pink
Hook: 4mm Clover Amour
Finished Size: 36 by 47 inches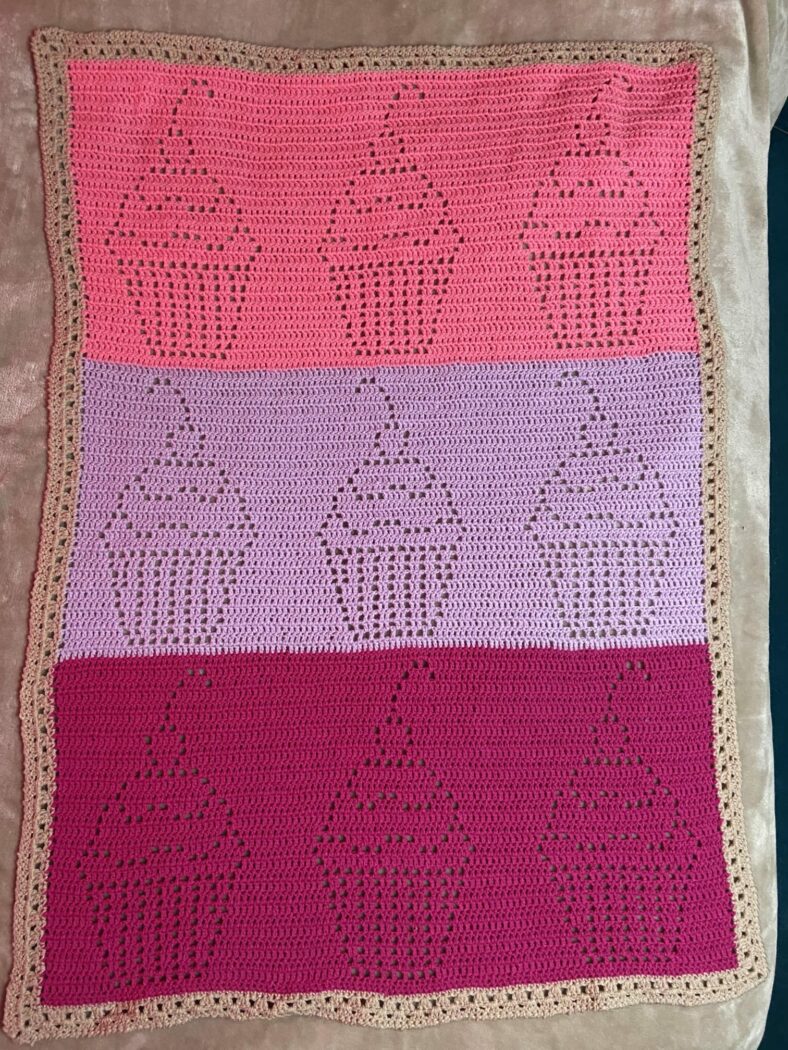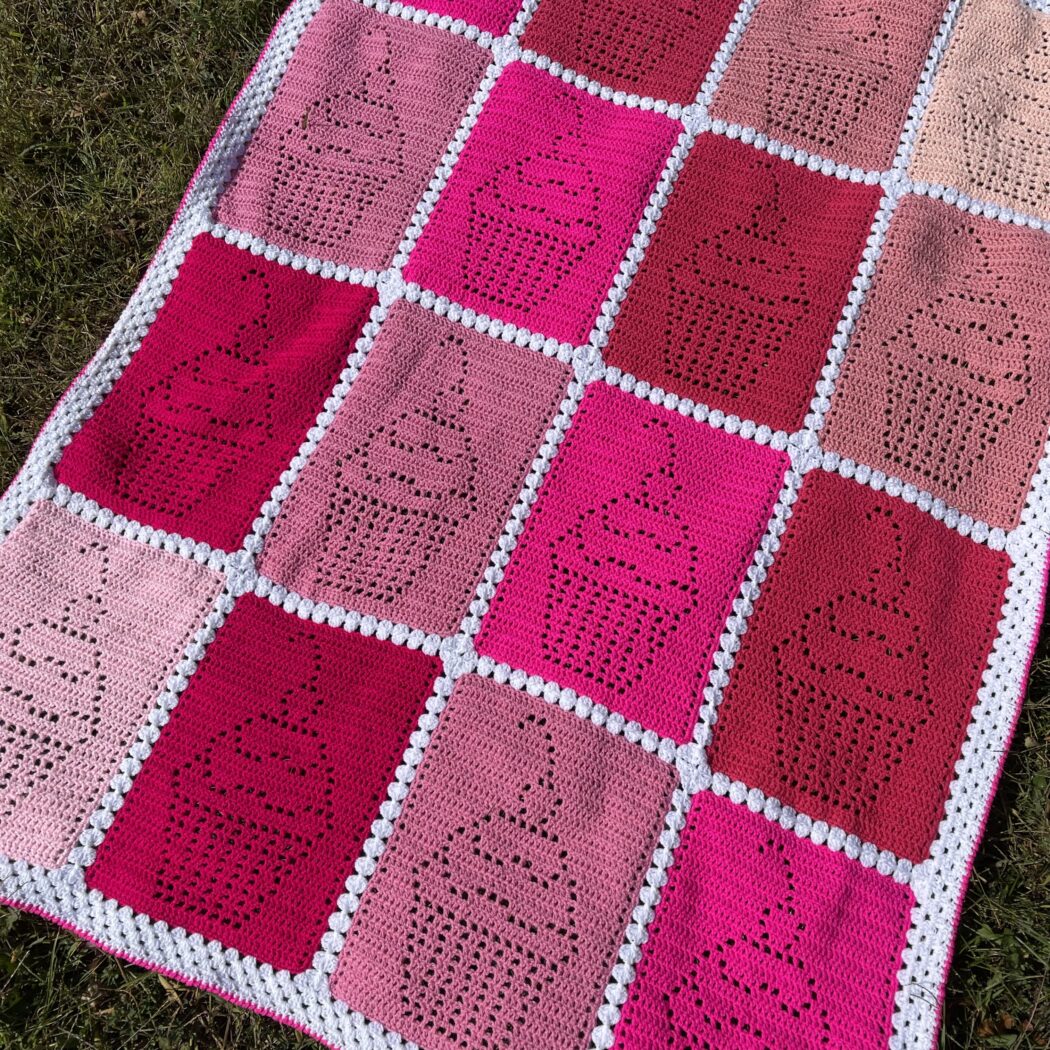 Hello Cupcake!