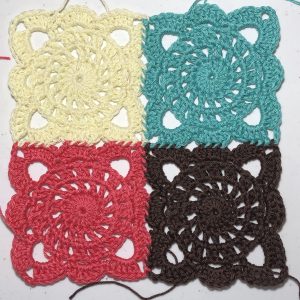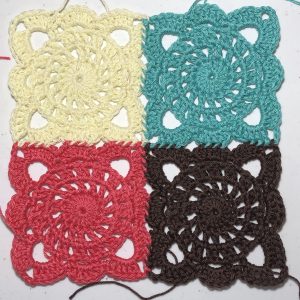 Ever wonder what you'll do with all those gorgeous mini 10g balls of Scheepjes? Okay, BESIDES drool over the gorgeous spectrum of colors? Wonder no more! This pattern maximizes your purchase into a stunning 35" sq blanket using the River/Stone Pack using a 10×10 layout. My original blanket was created with a 4mm hook and the Scheepjes Stone & River Washed Color Pack. My squares came to about 3.5" across. Make an even larger blanket using the Catona and a 18×12 layout for a 63"x42" blanket (you'll have 2 unused balls of Catona).
For color placement, I threw the balls into a bag an drew them out for a truly random patchwork effect. After I used a color, it got tossed in a second bag. When I'd used all the colors once, I began drawing from the second bag.
This square can be made with ANY yarn and appropriate hook.
Download the Stoney River Square pattern PDF for FREE right here. Let me know how you like it and be sure to share your makes with #stoneyriversquare on IG!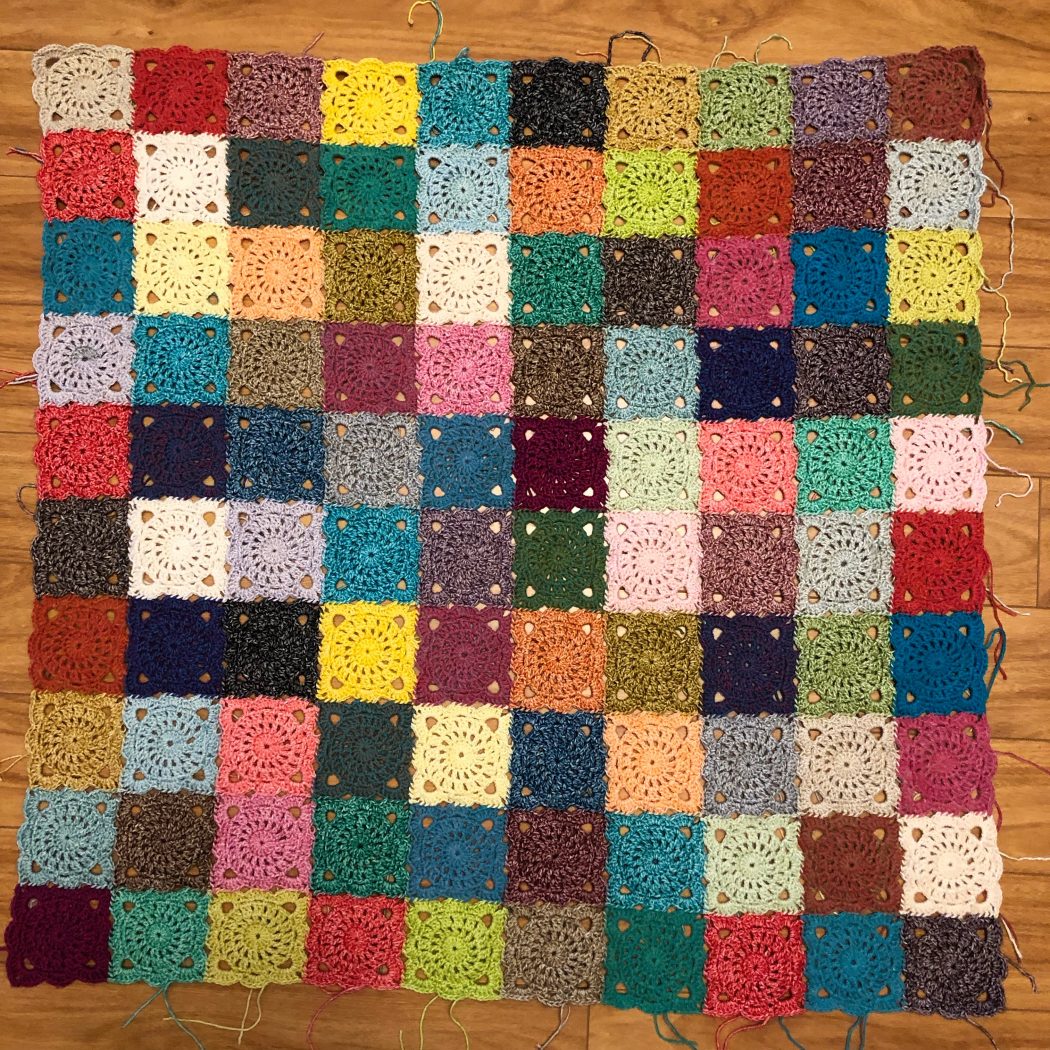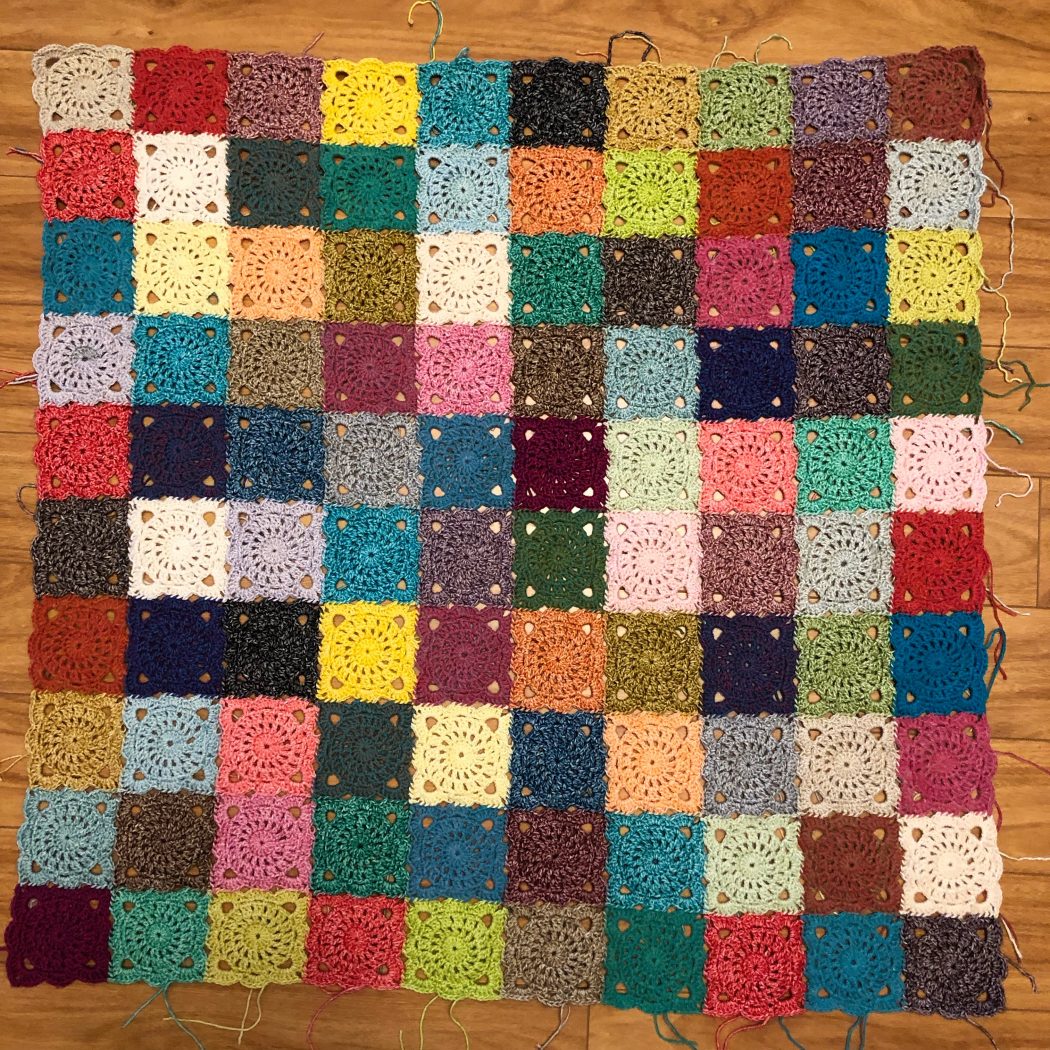 Happy Hooking!