This design was based on a custom request from my tester, and friend, Kim. I hope you like it – it was a really great design idea (thanks Kim 😘). Below you'll find all the yarn colors, sizes, and even hook info from those who tested this design.
Get this Pattern: I Love You to the Moon & Back
Crocheted by Kim Bortz
🧶: Hobby Lobby's I Love This Yarn in Periwinkle
🪝: 5.5mm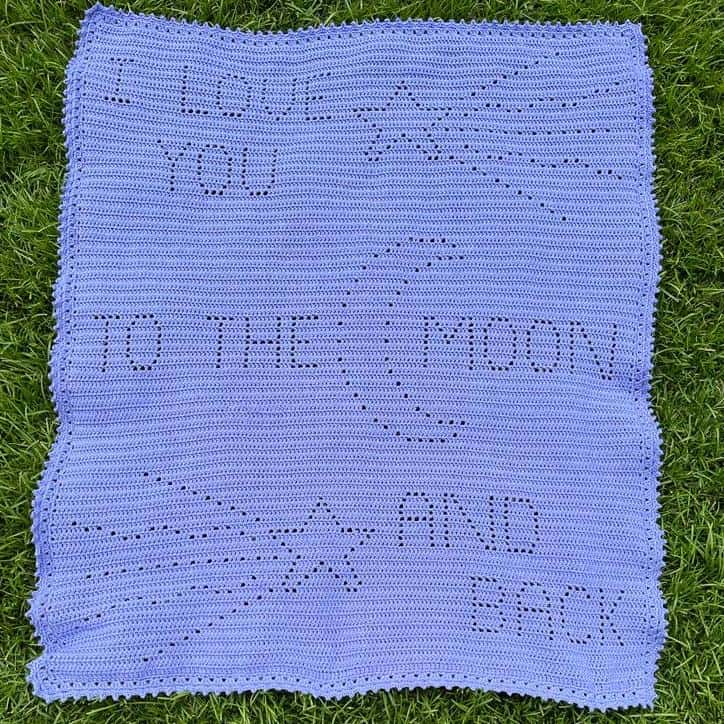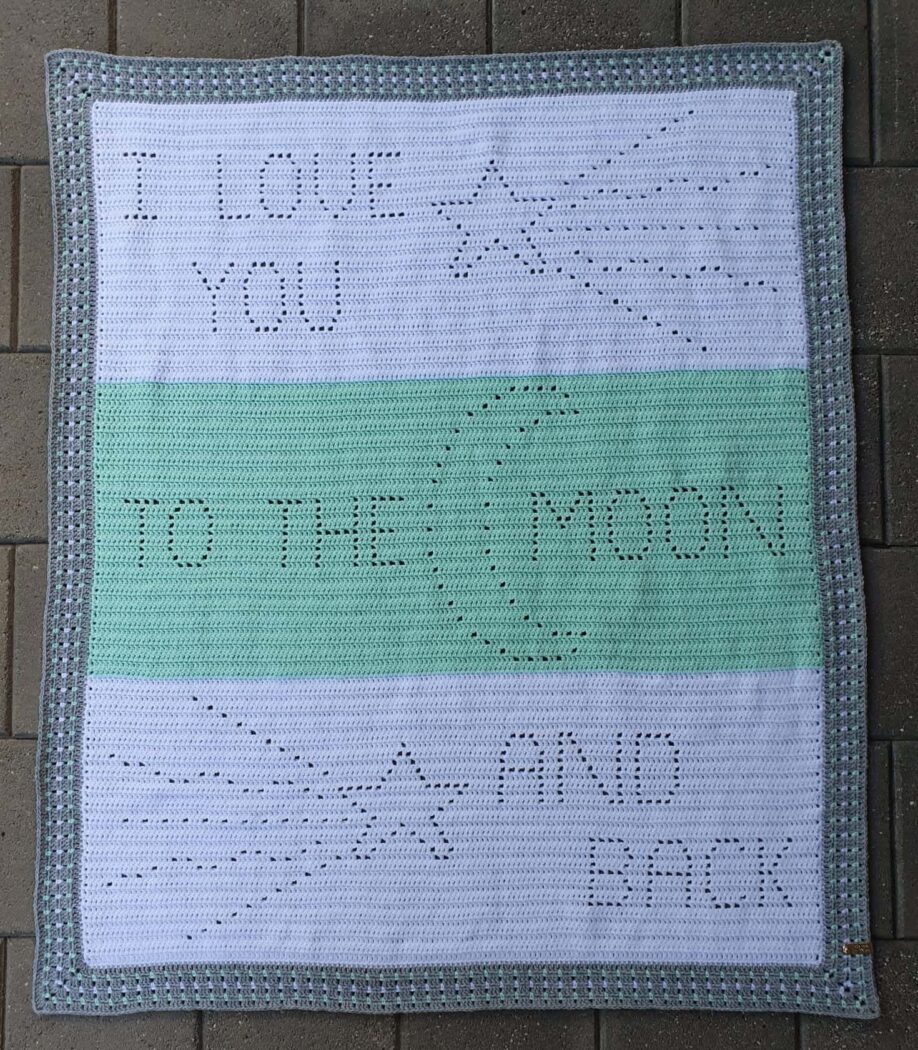 Crocheted by Wendy Howell
🧶: Carnival 8ply acrylic in White, Mint & Grey
🪝: Clover Amour 4.5mm
📏: 30×47 inches
Crocheted by Marcelle Willemse
🧶: Charity DK in 207 Fig (purple); 205 Watermelon (pink); 057 Sunshine (yellow) & 248 Sour grapes (variegated)
🪝: 5mm Elle
📏: 49×61 inches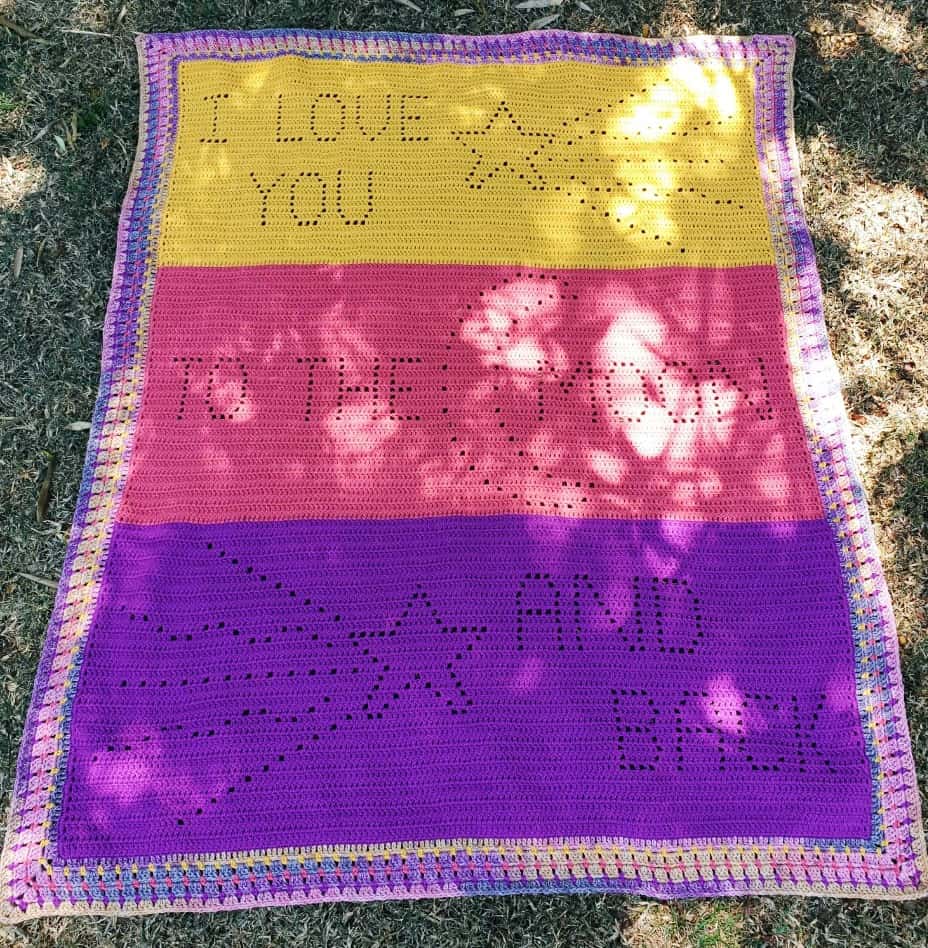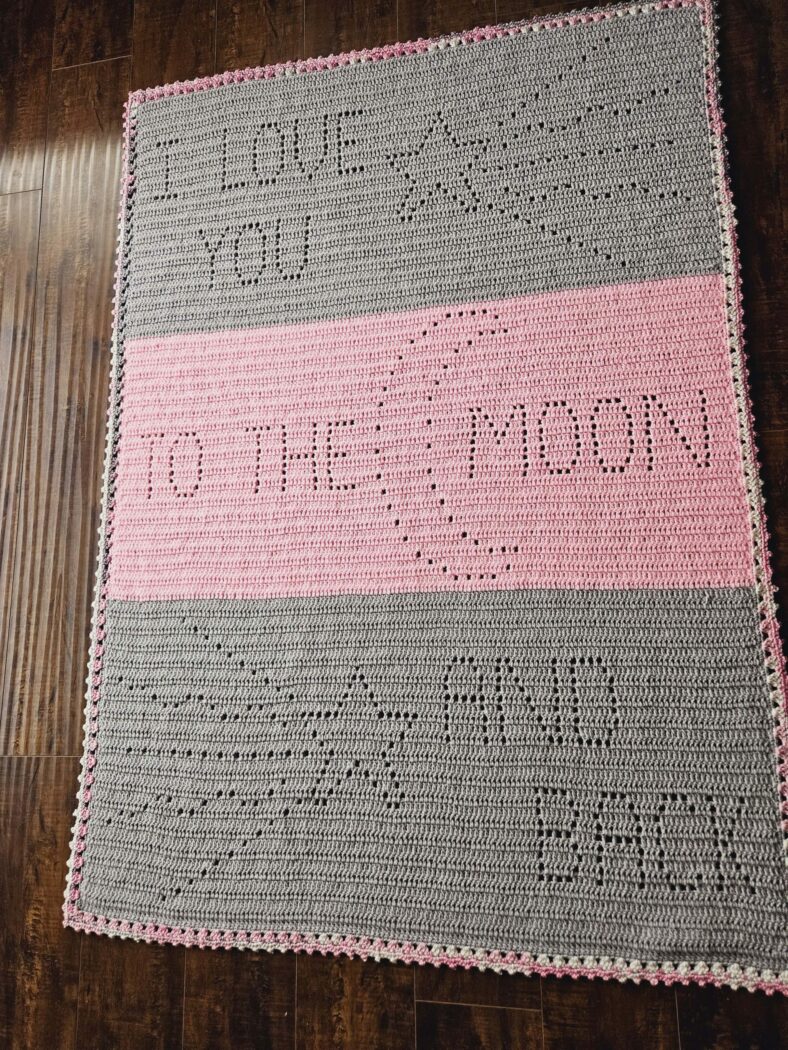 Crocheted by Leah Matthews
🧶: Stylecraft Special DK in Silver & Candyfloss; Border: Premier Anti-Pilling DK Colors Batik Pink Promise
🪝: 4mm Clover
📏: 38.5×55.5 inches
Crocheted by Sharon Dodd
🧶: Marvel 4Seasons 8ply in Lilac, Lemon Sorbet, Peach & Navy
🪝: 4.5mm
📏: 45×50 inches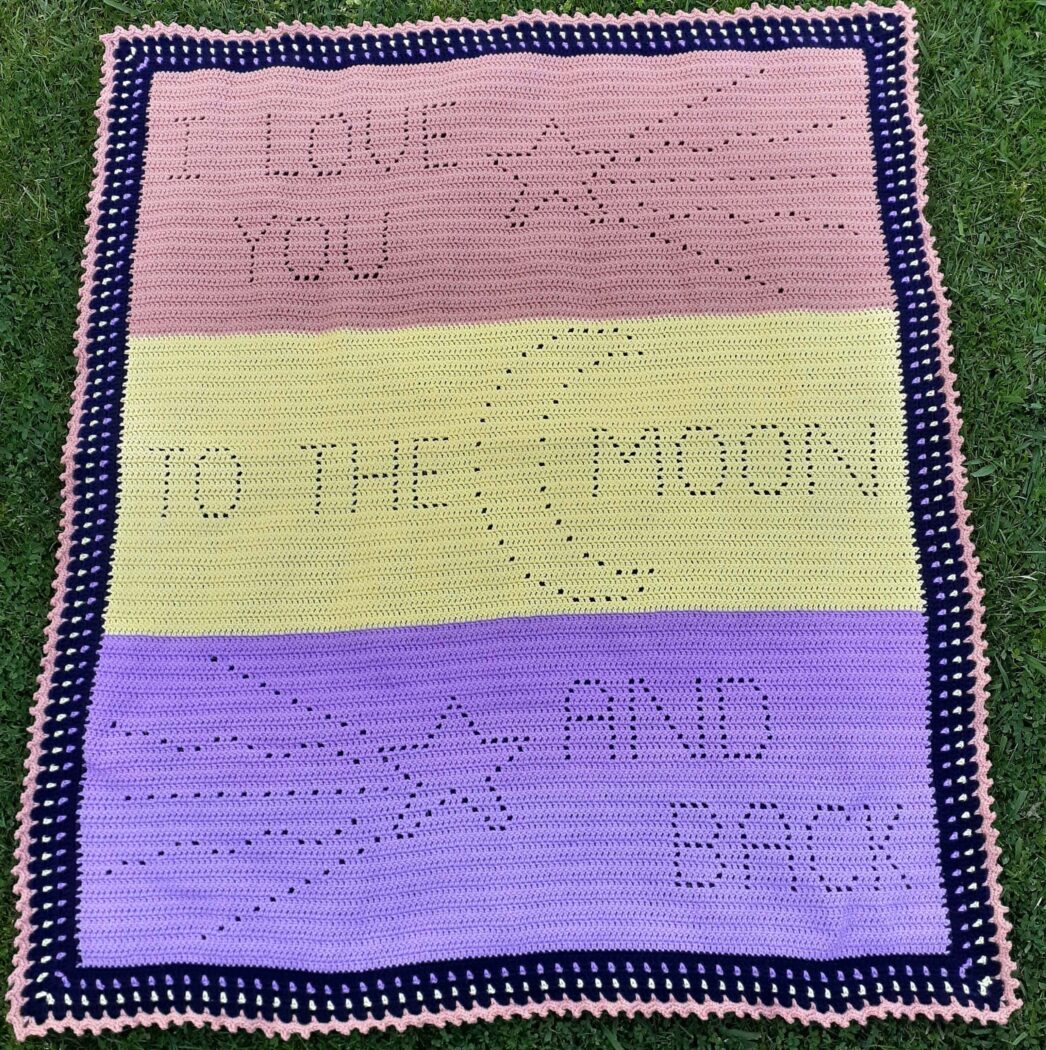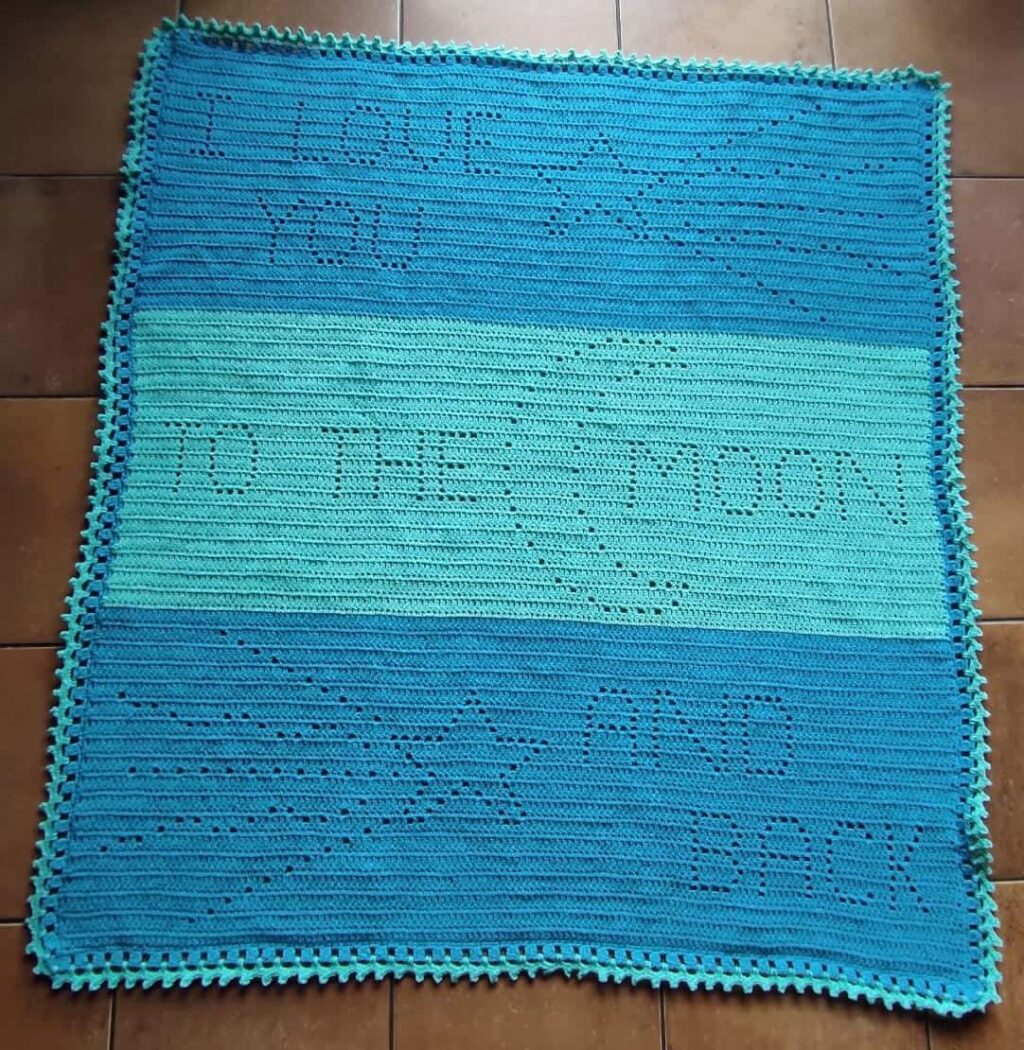 Crocheted by Laura Anderson
🧶: Aldi DK (So Crafty) in Mint Green & Light Teal
🪝: 5mm Tulip
📏: 43 x 48 inches (120cm x 75cm)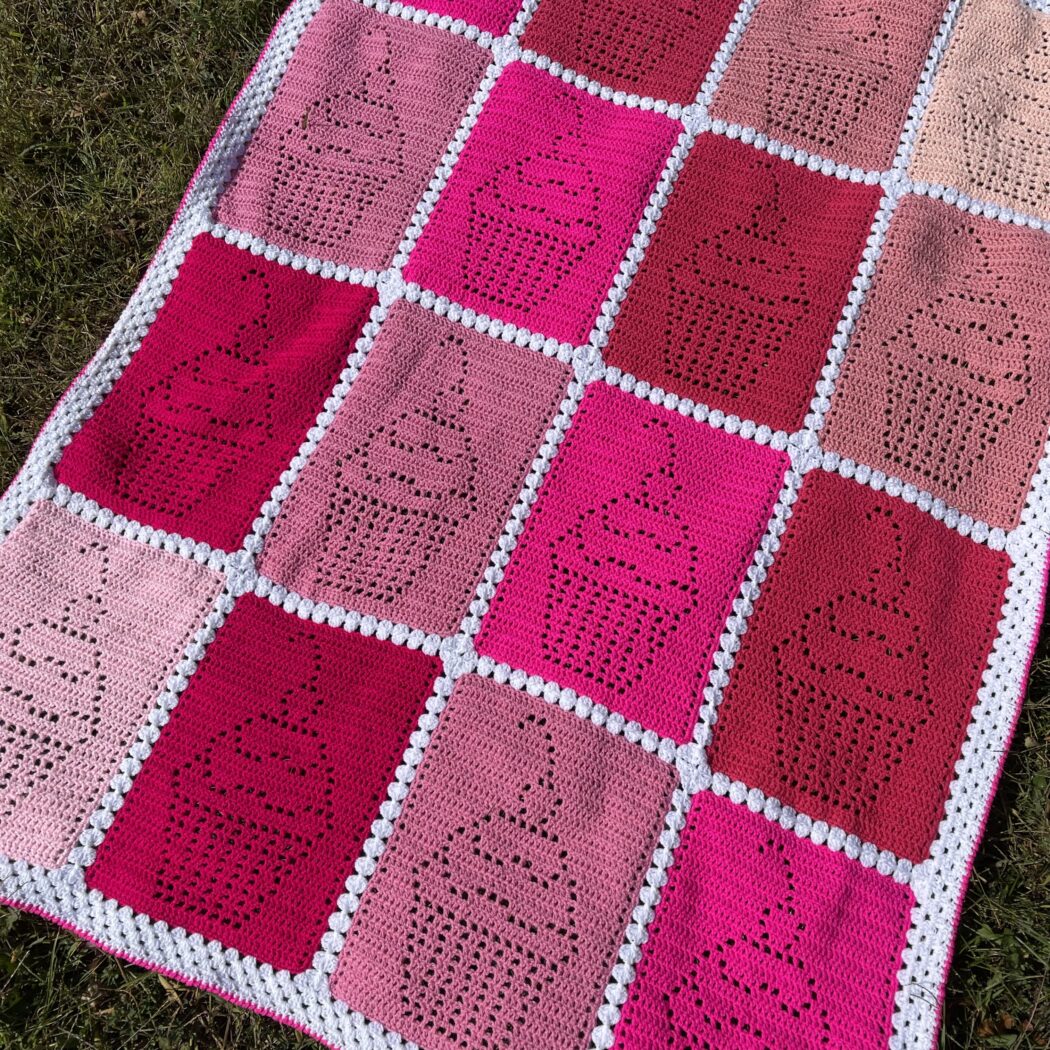 Hello Cupcake!