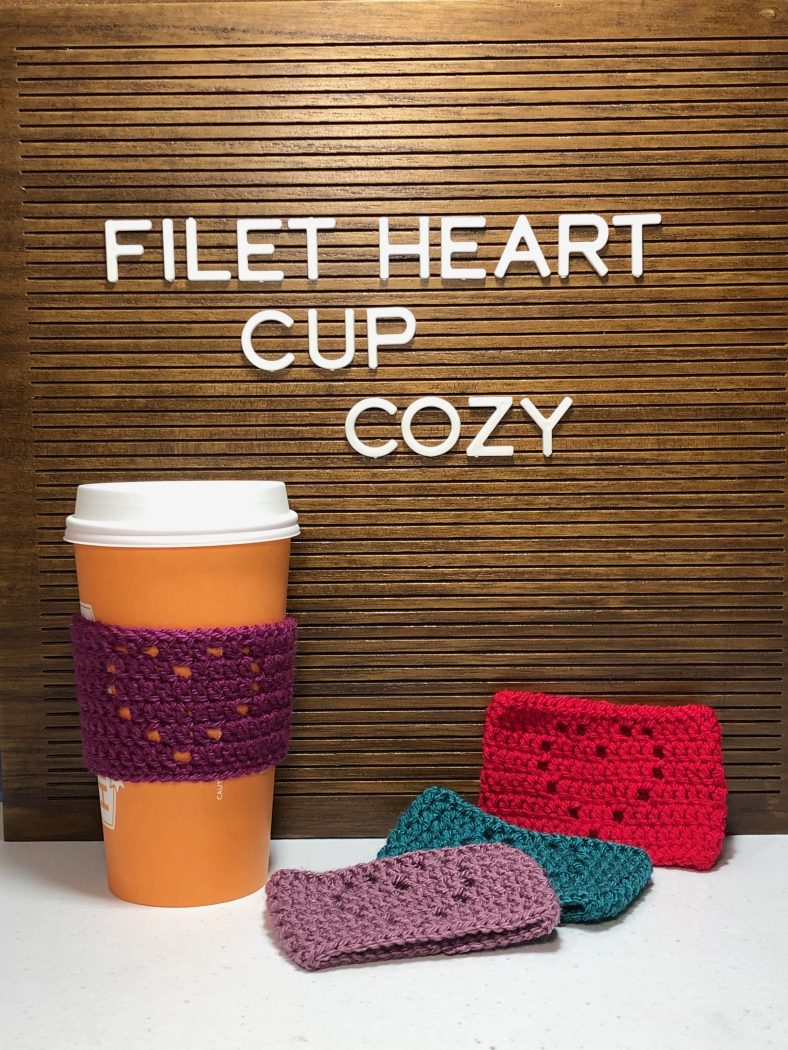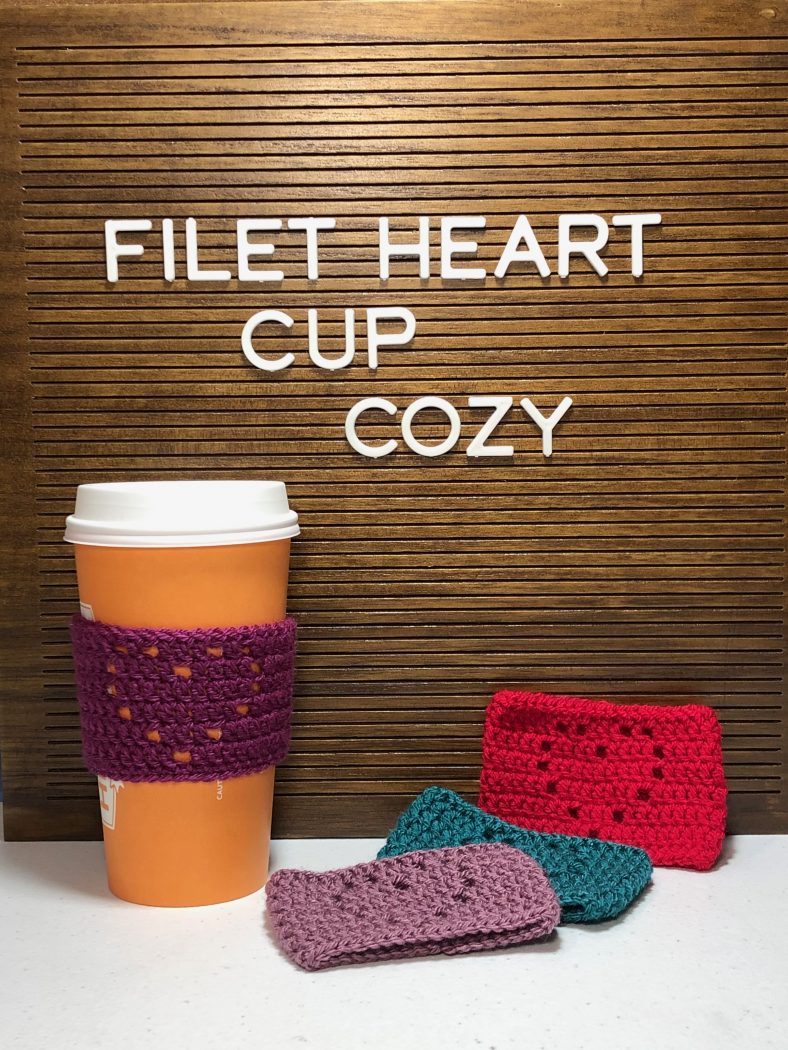 Christmas is coming…and in case you're counting there might be less than 70 days left until the big day. That sounds intimidating, doesn't it? Especially for those of us who like to make all the plans for handmade gifts and then suddenly, there's not even three months until those gifts need to be finished!
If you're looking for a quick gift idea, you'll want to consider this fast filet cup cozy! It's especially perfect for a little something handmade for co-workers, teachers, and stocking stuffers.
Like all my filet patterns, this pattern is given in numerical form. Numerical notation has been around, in some form or another, for a loooong time. Numerical notation is really just what we see when we look an actual graphed filet design. Here's the basics of how it works, and all you'll need to know to complete this cozy pattern.
You'll see: 13 , 5 , 13
Numbers indicate an amount of dc stitches to be made.
Commas indicate a "ch1, sk1 st" sequence.
Ch2 always counts as a dc.
Just remember, if you don't see a comma – don't make a space! You can read my Numerical Filet How-To Guide here.
Filet Heart Cup Cozy Pattern-
Supplies-

Small amount of DK weight yarn (weight is very important, as anything heavier will make too large a cozy)
4.00mm G hook
yarn needle

US Terms are used in this pattern-

FSC (foundation single crochet)
sc – single crochet
dc – double crochet
slst – slip stitch
ch – chain
sp – space
sk – skip
st – stitch
We're going to join to work in the round (rnd) after Row 1, using dc stitches to create the filet design. After each round you'll slst to your first st and ch2. Ch2 always counts as a dc.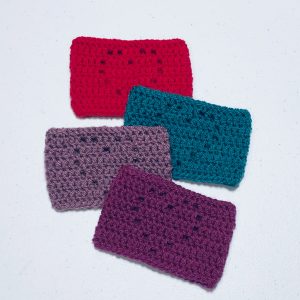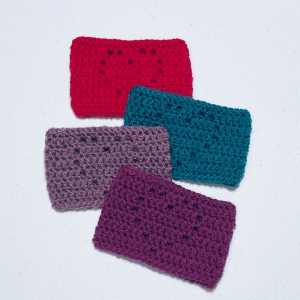 Foundation Row (Row 1): FSC 41. Being careful not to twist your row, slst to your first sc to join your row into a circle. Ch2 – this counts as your first dc in round 2. (Alternately you can ch42, sc in 2nd ch from hook and in each st across for 41 sts and then join into a circle.)
Rnd 2: 16, 1, 3, 1, 16
Rnd 3: 15 , 4 , 4 , 15
Rnd 4: 15 , 9 , 15
Rnd 5: 16 , 7 , 16
Rnd 6: 18 , 3 , 18
Rnd 7: 20 , 20 (ch only 1 after joining this round)
Rnd 8: Sc in same st as joining and in each st around – 41 sc sts.
All done – sew in your ends. Simple, right?
Confused? Let me know! I'd love to help you out.
Happy Hooking,
Becca B