DUTCH version of this post here.
Welcome, I'm so glad you're joining in on this exciting filet crochet pattern party for 2020!
First Things First
The 2020 Filet CAL Monthly Block Patterns will always be available for free on Instagram and here on the blog.
However, only newsletter subscribers get a free PDF copy with separate patterns for the monthly block, panel, and blanket. All PDF design files come with the 3 different CAL pattern options and coordinating graphs. Some months will even have additional projects & patterns included too. So, you'll wanna make sure you're signed up so you get them all FREE! Even if it's mid-month: the current month's pattern PDF will be in your Welcome email, so you'll get it right away!
Choose to make just one of the CAL options, or be really ambitious and make all three! You can also hang out in the 2020 Filet CAL Facebook Group for more tips, help, and other project ideas.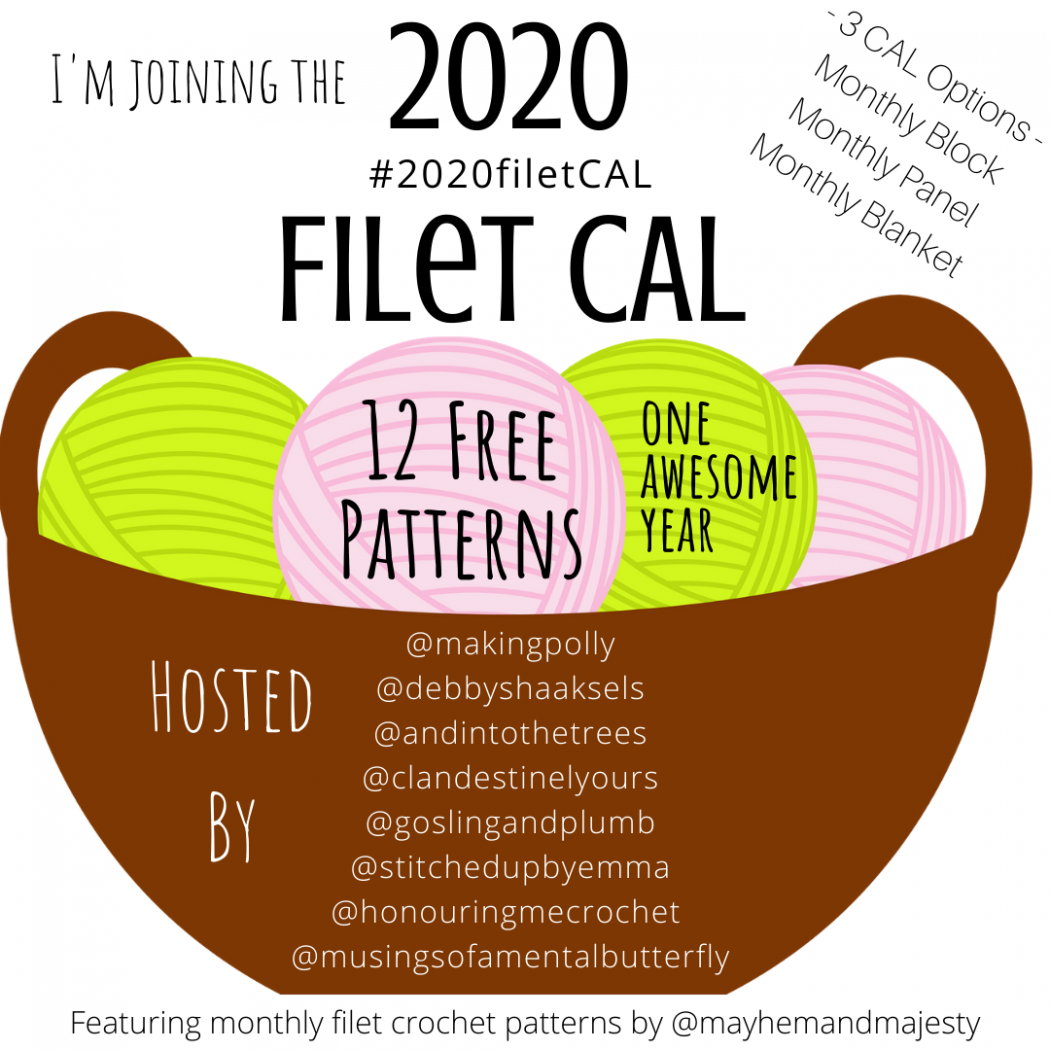 Subscribe after January 2020?
Use the special code in the CAL Introduction File to get any missed month pattern packs at 50% off (download link is on the same page as the CAL monthly pattern – get to your downloads by clicking the link in your welcome email that says "DOWNLOAD CAL FILES."
Your Amazing Instagram hostesses-
I am super excited to introduce you to an amazing team of hookers from around the globe who will be helping to host this CAL. I'll be introducing one lovely hooker to you each Friday starting December 13th.
Your CAL hosts will have examples of their blocks and blankets on their grids – and maybe even some other fun project ideas using the designs!
Debby of @debbyshaaksels – Read Debby's Feature
Emma of @stitchedupbyemma – Read Emma's Feature
Hannah of @andintothetrees
Kim of @musingsofamentalbutterfly – Read Kim's Feature
Laura of @goslingandplumb
Pauline of @makingpolly
Sarah of @clandestinelyours
Seona of @honouringmecrochet – Read Seona's Feature
Becca (that's ME!) of @mayhemandmajesty – about me!
Monthly Block Yarn & Supplies-
This option is the fastest and smallest time commitment, and the pattern will be right here on the blog AND in my IG feed each month. You'll make one block each month, to create a baby size blanket. I'll have ideas for joining up the blocks in the spring.
Yarn & Supplies – DK (9" by 8")
6 (100g) balls DK yarn for blocks
2 (100g) balls DK yarn for joining & border
4.5mm Hook
Stitch Markers
Yarn Needle
Yarn & Supplies – Aran (11" by 9")
9 (100g) balls Aran yarn for blocks
4 (100g) balls Aran yarn for joining & border
5.5mm Hook (or preferred hook for chosen yarn)
Stitch Markers
Yarn Needle
Monthly Block Patterns-
(click a month to view the pattern post)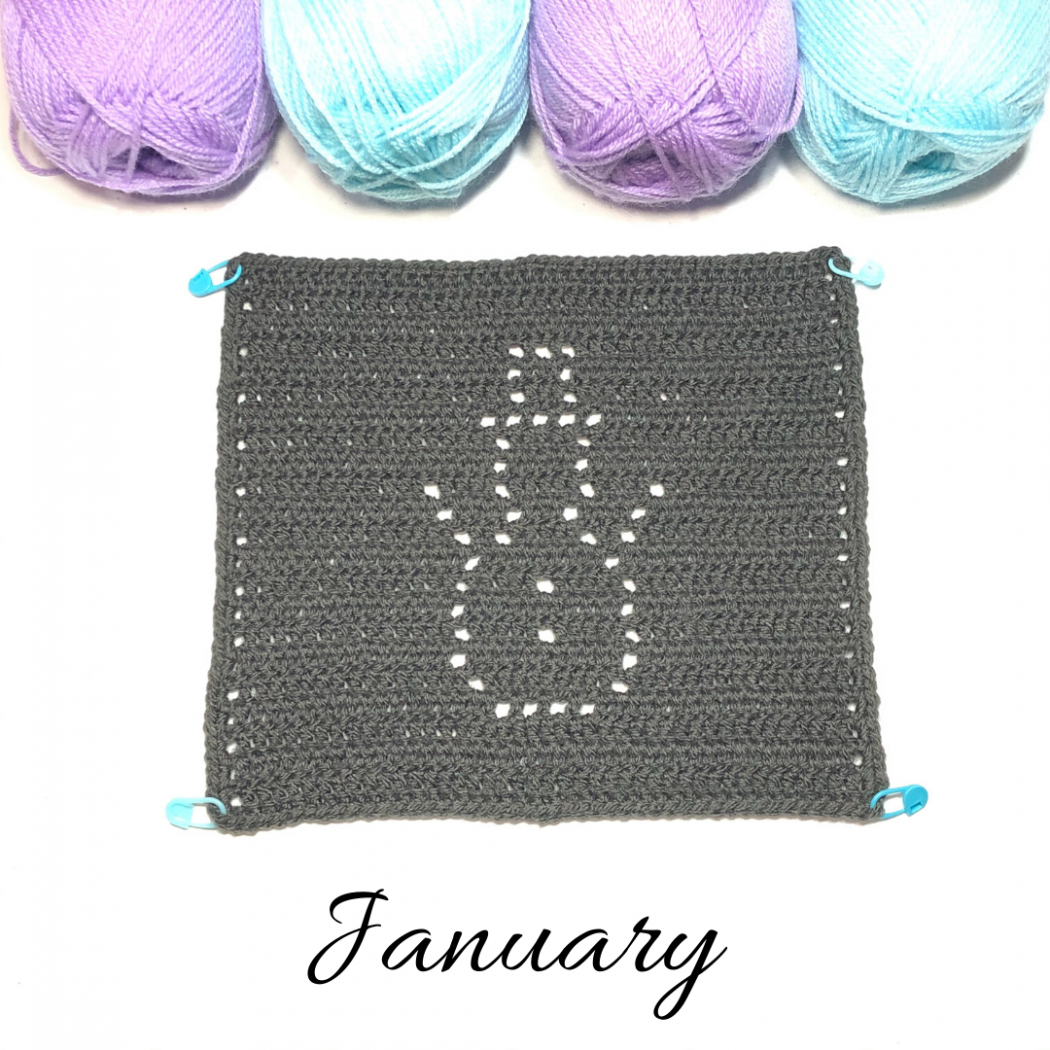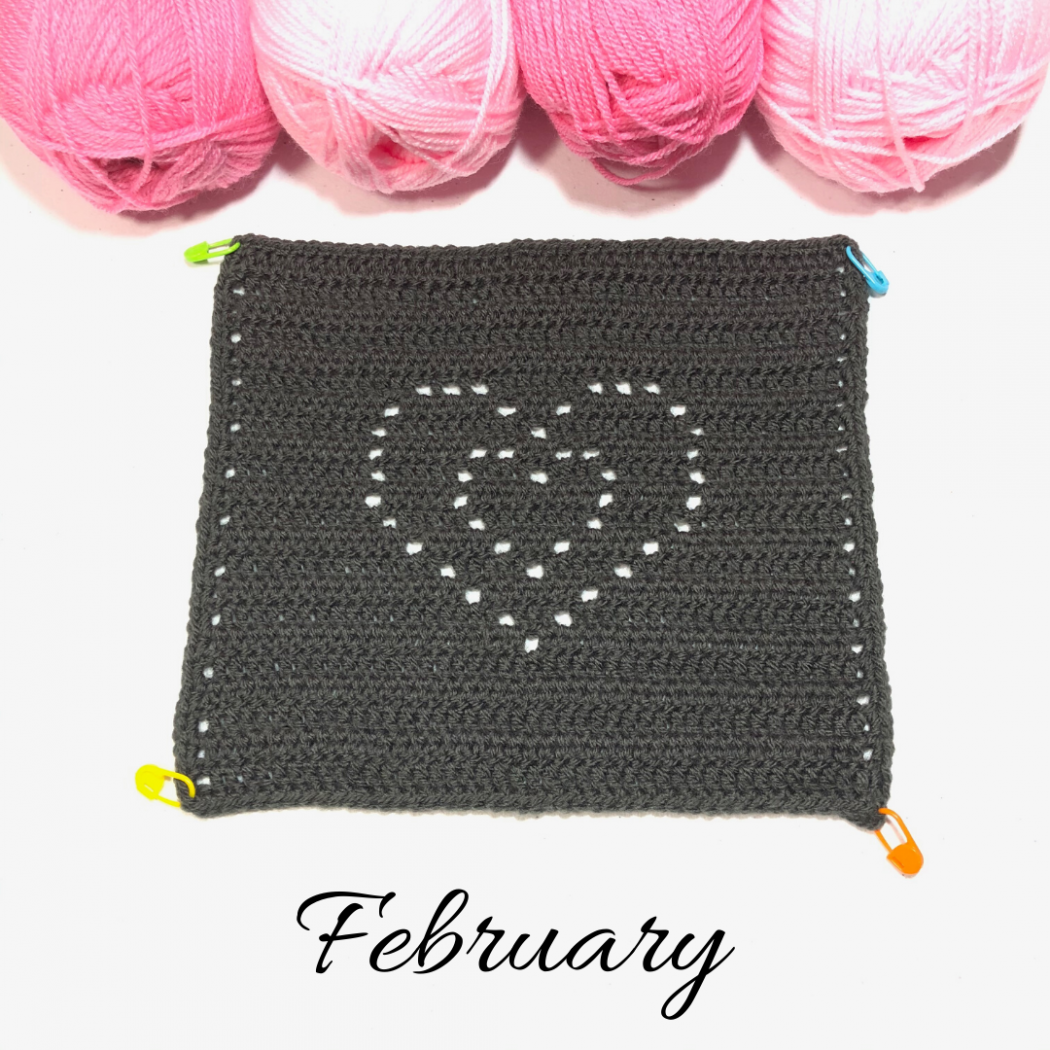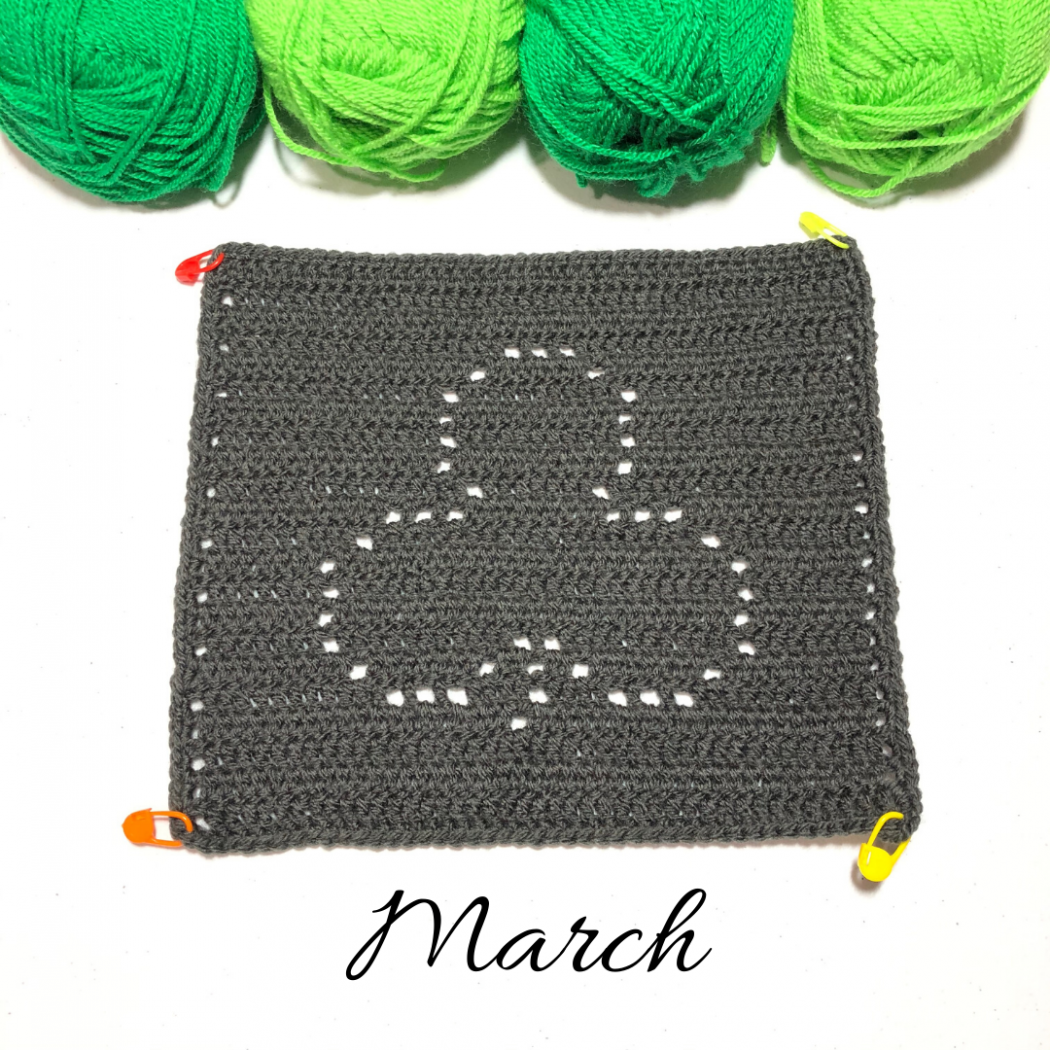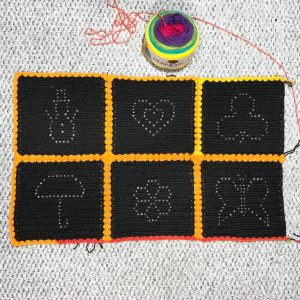 Joining your blocks with CJAYG- a photo tutorial.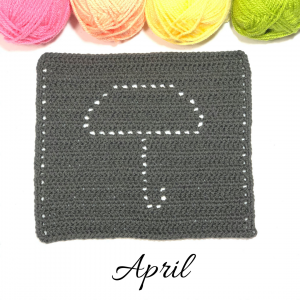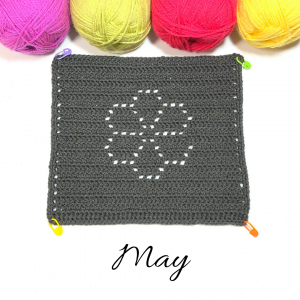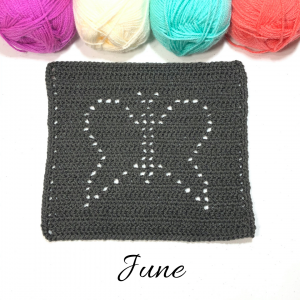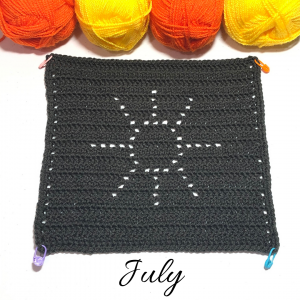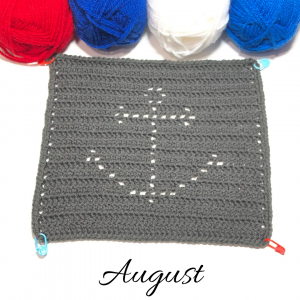 September – Apple of my Eye
October – Jack O Lantern / Pumpkin
November – Cuppa Love
December – O Tannenbaum
Check out what others are making!
Happy Hooking!
– Becca