CUSTOM Family Christmas Blanket – 2 customizable panels
Custom Pattern – Family Christmas Blanket
This blanket has 2 customizable lettering panels. There is room for:
2 special date (year or full month/day/year),
Family name
The custom panels can also be used for any words you'd like, provided they fit.
IF LAST NAME IS MORE THAN 10 LETTERS, PLEASE CONTACT ME BEFORE ORDERING.
This pattern is worked as one piece from the bottom up. I have marked the different panels in the pattern so you can change colors as desired.
This is a large blanket. Finished Size: Approximately is 67 x 67/72 inches (125/131 rows tall – depending on length of Last Name, which changes the placement of 'the')

Hook: 4mm
Blanket Body: ~3,500 yards DK yarn
Border: ~322 yards DK yarn

Left handed? It doesn't matter – just crochet this blanket as written. My patterns have been tested by left-handed crocheters and this does not effect the lettering panels.

 
How to order your names-
Please enter the LAST NAME and the FIRST NAMES into the "Additional Information" box at checkout. This is the screen after you click "proceed to checkout" from your cart. If you are on a phone, you will need to scroll down to find this box. You cna help me understand your order more clearly by using this format:
IF A NAME IS MORE THAN 10 LETTERS, PLEASE CONTACT ME BEFORE ORDERING.
Last name: ________________
Year: ___________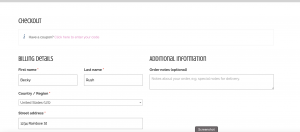 Creation Timeline –
Step One: within 24 hours of payment I will email you to personally confirm your order. This is NOT the "Thank you for your order, here are your downloads" email you get immediately after purchase. This personal sent email will come after the system-sent purchase email. In this email, I will double check the spelling and placement of your lettering as well as the stitch width you need.
Step Two: within 5 days of your reply to my personal confirmation, I will email you a proof of your custom design so you can double check the spelling of the names.
Step Three: within 5 days of your confirmation of the name spellings you will have final delivery of your custom blanket pattern! You will receive an email from me containing both the Numerical Pattern and Graphs.
Have additional questions before your purchase? Contact me.
~Becca