(this post uses US crochet terms)
Want to learn something new? Of course you do! As crafters, we're always looking to improve our craft or make life easier by handy little tricks.
Have you ever heard of a Stacked Single Crochet Stitch? This is a stitch you can use in place of the "ch3 & turn" method when you're starting the a new row or round of double crochet. You can also use it for patterns the don't call for tuning, but do use a dc to get up to the next row/round after joining.
Note: I do not use this in my filet crochet rows since the ch2 will be covered by sc edging anyway. However, I do use a Stacked SC when I'm working my borders, or when I'm working in rounds – like for a granny square or other motif that uses a dc to start the next round. It looks seamless with all the other stitches and you can't tell where I worked up to the next row/round!
*For this tutorial, the stitch is show being made into a Magic Ring, but you can make this stitch into ANY space or stitch indicated in your pattern to replace the "ch3 is first dc" scenario.
Stacked SC Stitch Directions: Make a sc into the st or space indicated. Now make another sc into the left side of the sc you just made. These two sc "stacked" together mimic a dc stitch.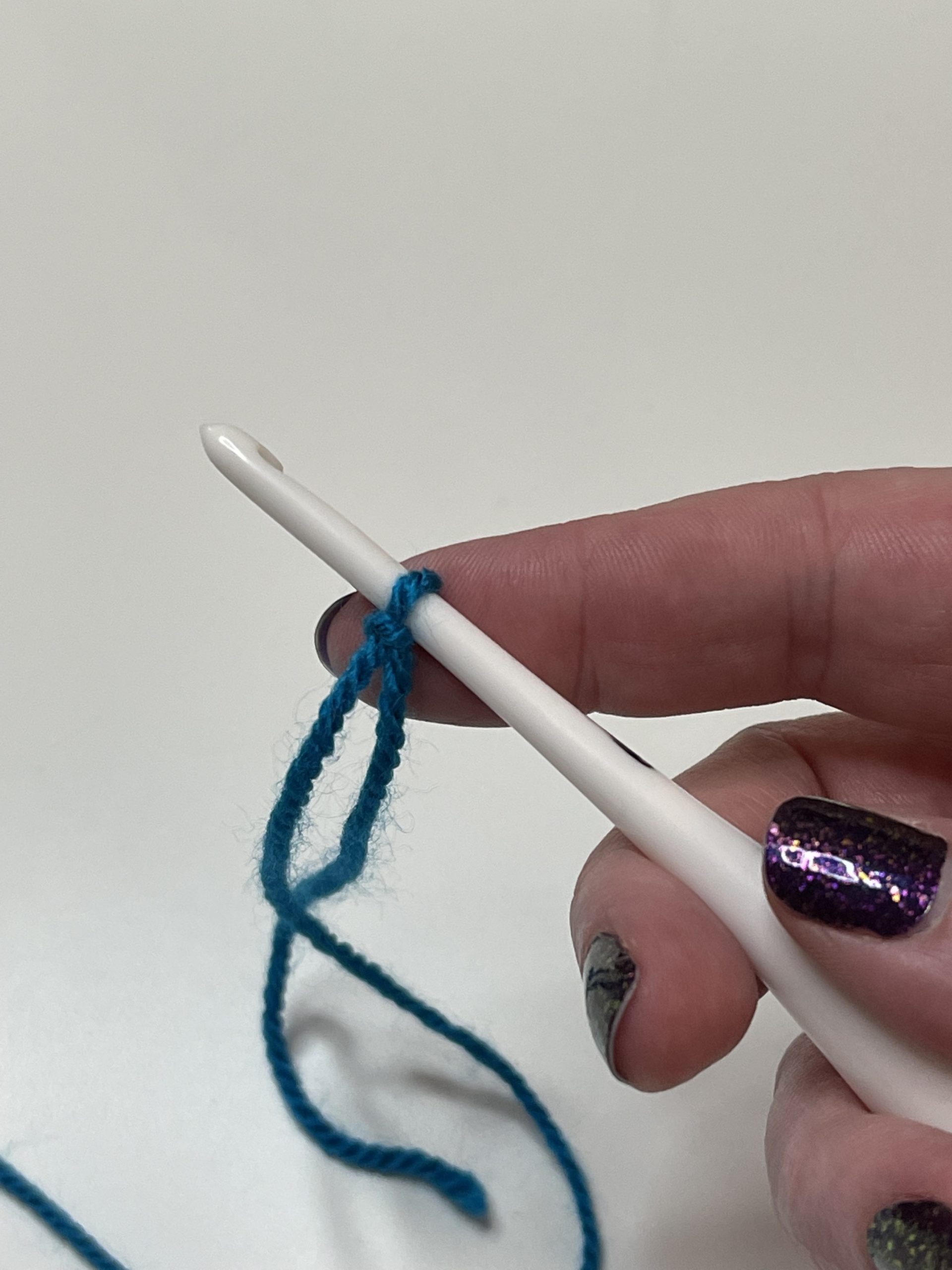 ~Becca