this little piggy blanket
Showing the single result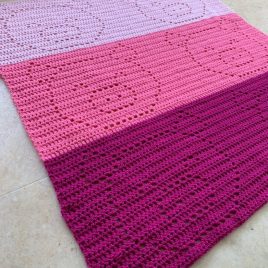 This Little Piggy Blanket
This Little Piggy Blanket
Pattern can be worked with any weight yarn and hook.
Pattern can be worked in traditional filet blanket panels (one-piece blankets) or as granny squared filet blocks
Can be increased or decreased in multiples of 53 sts wide by 25 rows to create any size blanket.
Yarn amounts given for a baby blanket made in Aran weight yarn (2 pigs wide by 3 pigs high approximately 28 by 35 inches)
Graph included.
Featured Tester Photos-
pink little piggy crochet by Zoe @rousty99 (she chose to do 4 panels of pigs for a longer blanket).
not rated
$

5.75
Add to cart