dump truck blanket
Showing the single result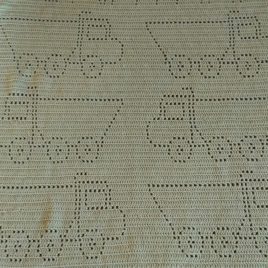 (old) Dump Truck Blanket
Fall in love with the new Dump Truck design! A sure hit will all the little construction site fans.
Hook up your own Dump Truck Blanket blanket using the yarn and the colors of your choice.
Pattern is given in both numerical notation and a graph is included as well.
Blankets featured were hooked by my fabulous tester Debby (see photos for additional credit into).
This pattern can be worked with any weight yarn. This pattern can be increased in multiples of 71 stitches across and 22 rows up to make any size blanket.
$

6.00
Add to cart