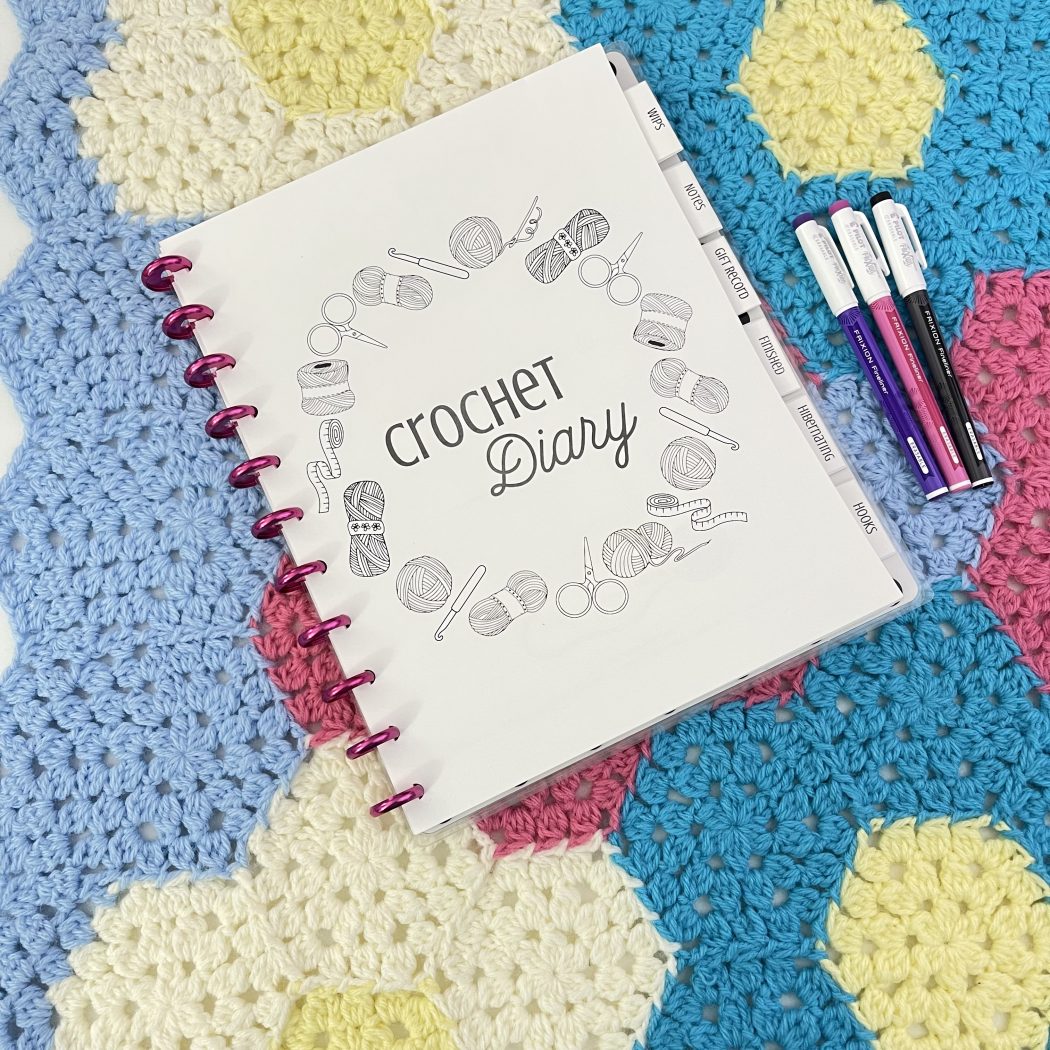 So now not only do you have 40 adorable new patterns to make for baby gifts – but now you've got a super cute place to track them all!
Here's as little set-up guide and you'll find all the downloads to set up your Crochet Diary below. Don't hesitate to reach out to me if you have and issue or need help.
Assembling your Crochet Diary
Printing –
Always be sure the print size is set at 100%
Always choose double-sided (or duplex) printing.
Print the "Cover, Dividers, Tabs" file first.

I recommend you print this file on thicker paper – like card stock.

Next, print the "all filler pages" file. This is just one of each filler page, so you can set up your binder. Later you can print more of whichever filler you need form the single-filler files.
Hole punch and set up your diary in the order you like best. I suggest deciding on your divider order BEFORE glueing on your tabs! Once you are happy with your organization, glue or tape your tabs on each divider using the tab placement page to help space them evenly.
After you decide on your set up, you can print off more of whichever filler page you need. I've included each filler page as a separate file so you can easily and quickly print more of a specific filler page.
Suggested Diary Organization-
Cover
Name Page (with handy yarn weights & hooks on the backside)
Projects at a Glance
Tab: WIPs
Tab: Notes & Ideas
Tab: Gift Records
Tab: Finished
Tab: Hibernating
Tab: Hooks
Downloads-
Remember! Please print all files double-sided for best results.
All Filler Pages (in one PDF) one of each kind – print this to do your initial set up, then use the singles below to get just the page filler type you want.