Time for installment three of our 2020 Filet CAL meet-the-hostess. Be sure to show Emma some love and give her a follow on her social feeds if you don't already!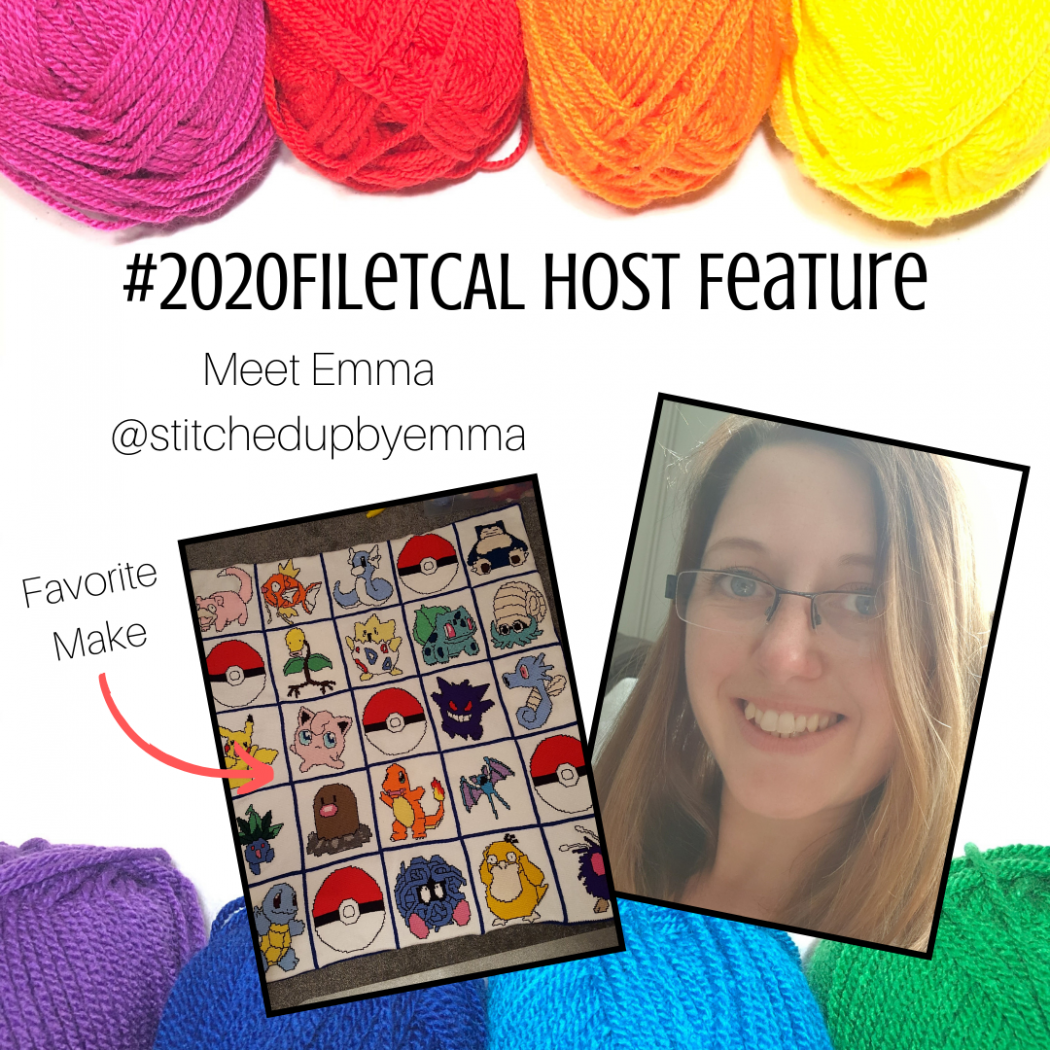 Meet Emma of @stitchedupbyemma
Location: Derbyshire, UK
Years Crocheting: 20+ years
Favorite Color(s): Blues
First Project: Granny Square Blanket
Favorite Make: Pokemon Blanket
Tell us about your family life!
I am 34. I have a wonderful Husband, we've been married nearly 5 years and been together nearly 10. We have 2 beautiful children. A boy who's 4 and a girl who's 1. I work in the Pathology labs at a hospital and have been there for over 12 years now.
I have been able to crochet and knit for over 20 years. I have always loved knitting but that past 5 years I have become obsessed with crochet. My nan taught me to do both. My first crochet project was a granny square blanket.
Favorite Hooks? I don't have a favourite brand of hook. I brought an unbranded pack off amazon that had a rubber handles and use those!
Favorite Yarn? My favourite yarn is probably Womens Institute soft and smooth Aran. It's just amazing to work with. 
Why do you crochet? I crochet because I find it relaxing, and very therapeutic and need a creative output.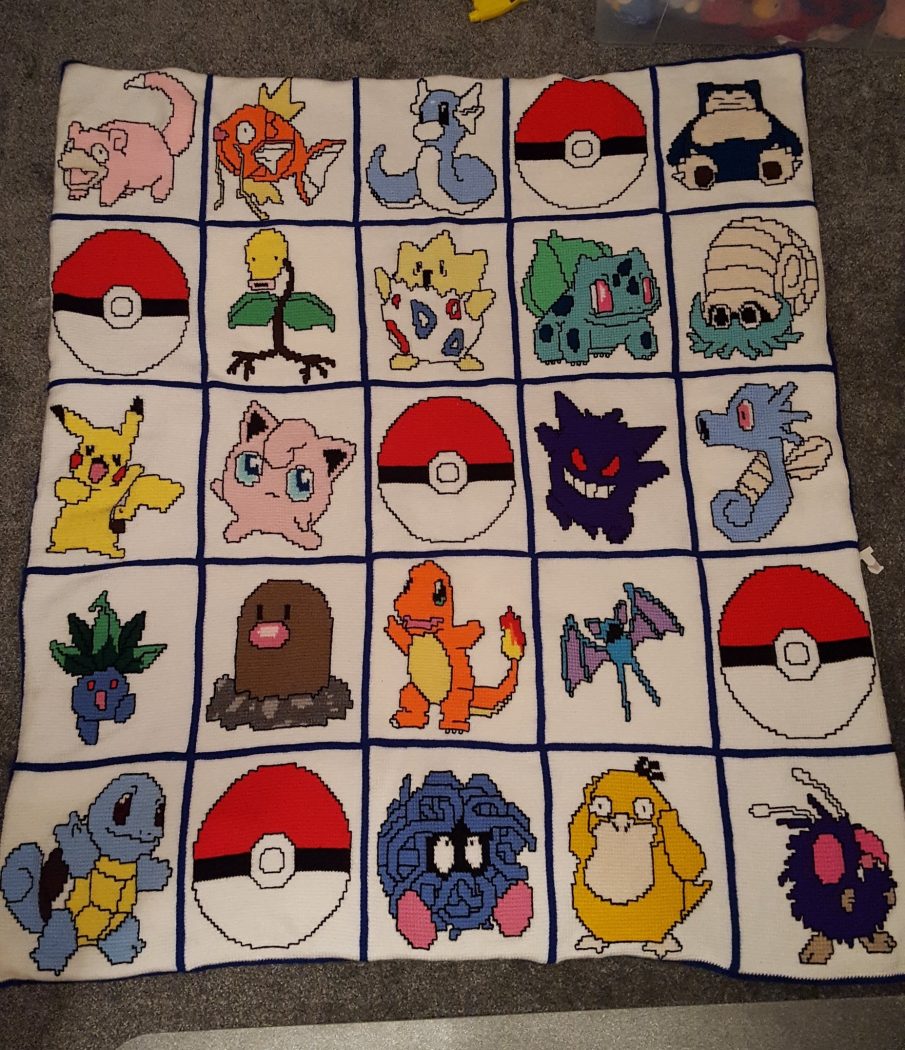 What has been your favorite crochet project?
My favourite make so far is a pokemon blanket that I made for my son when I found out I was pregnant. I used Tunisian simple stitch. It was my first time doing tunisian crochet and threw myself in the deep end. It took 9 month to make as I kept adding squares to it and I finally finished it when my boy was 6 months old. 
Do you enjoy any other crafts? I have always loved crafts and have tried a lot from polymer clay,  quilling, beading, 3D beading, Jewellery making, viking knitting and theres still more I would love to try. I have started to dabble with stitch markers and handmade crochet hooks which I am enjoying and hope to do more with.