I'm excited to introduce you to our Hostesses for the 2020 Filet CAL. Each Friday we'll have a little feature with some fun questions so you can get to know them! Be sure to show them some love and give them a follow on their social feeds if you don't already!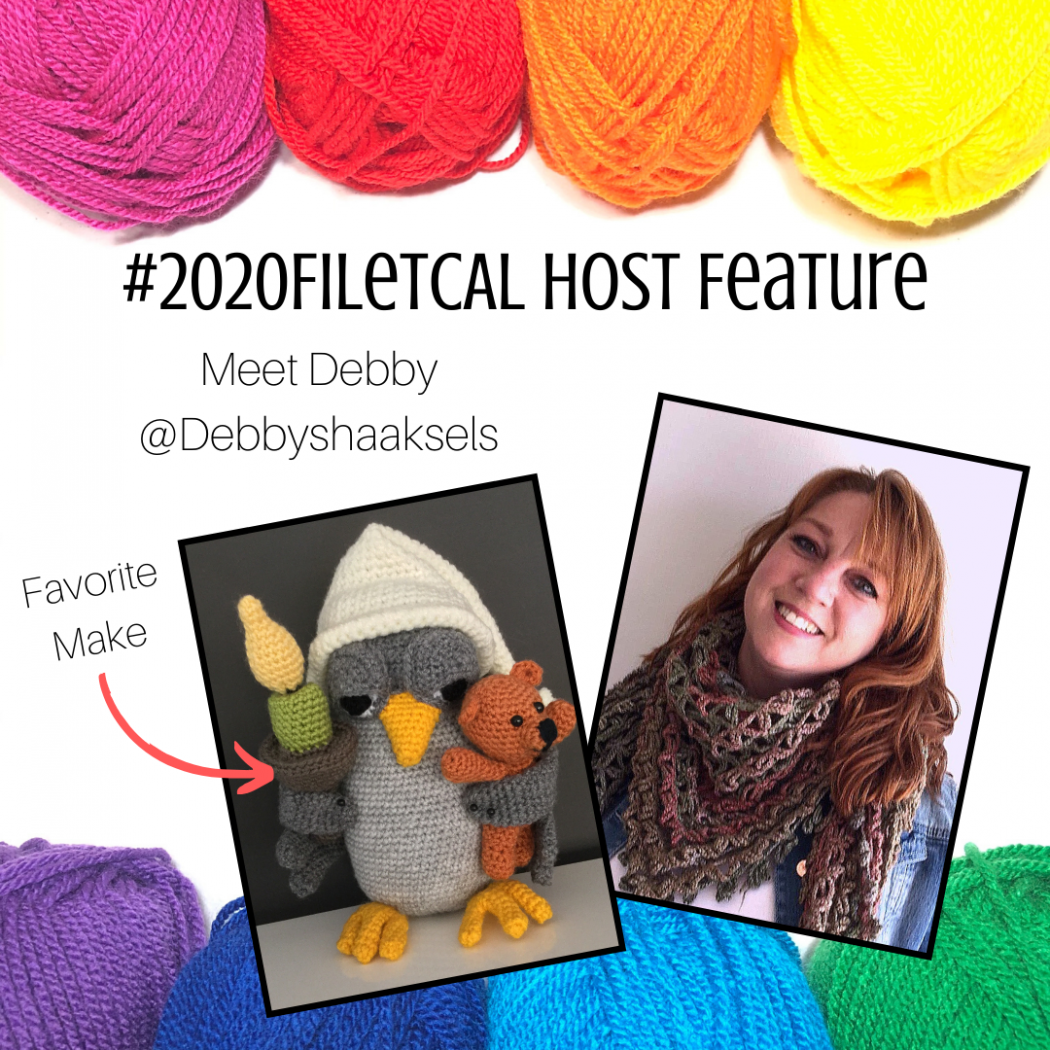 First up is Debby of @debbyshaaksels on IG.
Location: Netherlands
Years Crocheting: 4
Favorite Color(s): Earth Tones
First Project: Amigurumi Bunny
Favorite Make: an Owl by Zhaya Designs
Tell us about your family life! I've been married for 27 years and we have three children. And a cat who loves to sleep on my lap while I crochet. I work as a nurse in Psychiatry.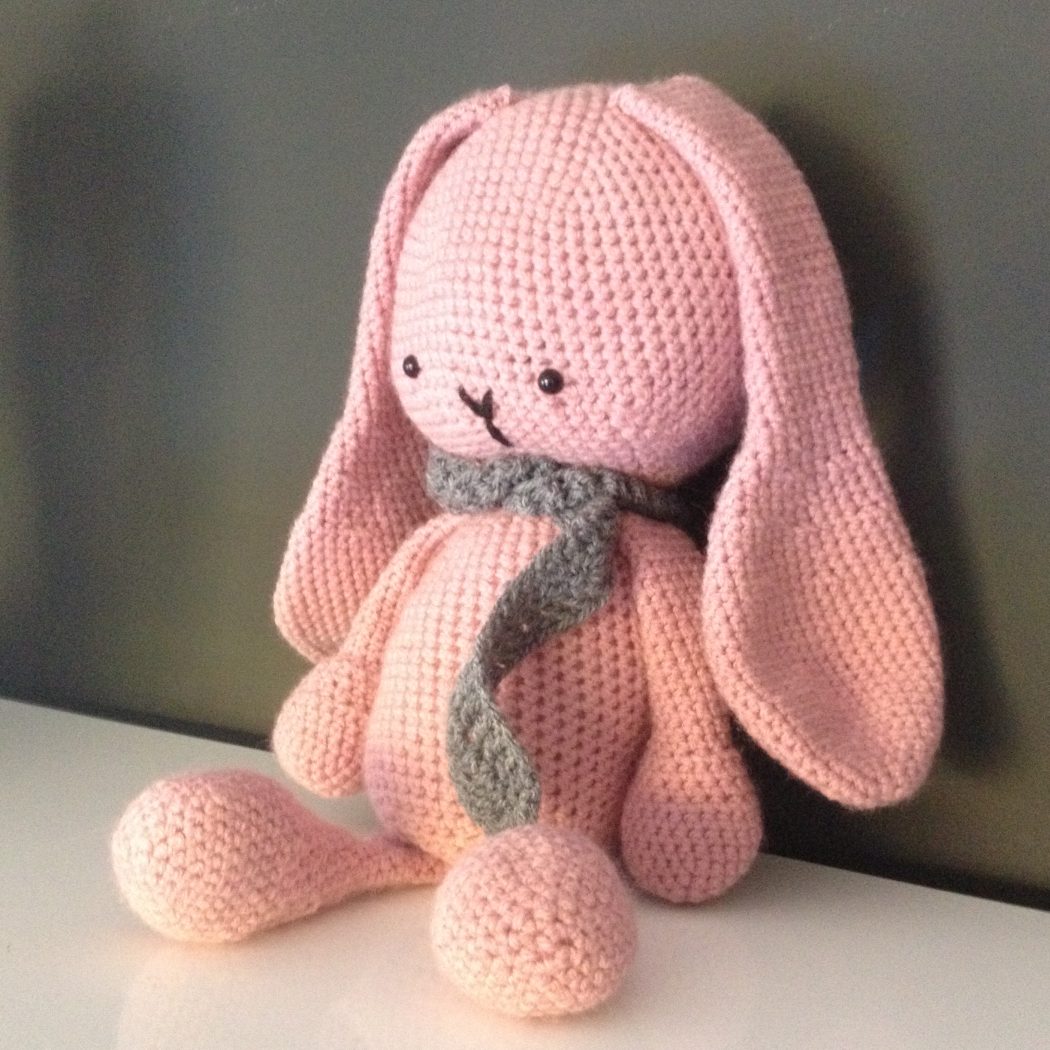 How long have you been crocheting?
I've crocheted for four years now, taught myself via YouTube. I started with baby beanies (which were too small, unfortunately no pictures.
This (bunny) was my first amigurumi. As you can see: hook too large and crocheted inside out, eyes too small. Nevertheless, she found a good home with a sweet little girl who takes good care of her!
Favorite yarn? Acrylic, I really don't like using cotton.
Favorite Hooks? I used very cheap hooks for a long time and even prefered them before some more expensive ones. Recently I bought a few Tulip Etimo Rose hooks, really love them!
Favorite Yarn? Depends on the project. For blankets I like Stylecraft Special DK best, for amigurumi I really like Yarn and Colors Charming. But I use the very cheap yarn from Zeeman and Wibra the most.
Why do you crochet? I crochet because I like doing it and it's so much fun to give someone a handmade present!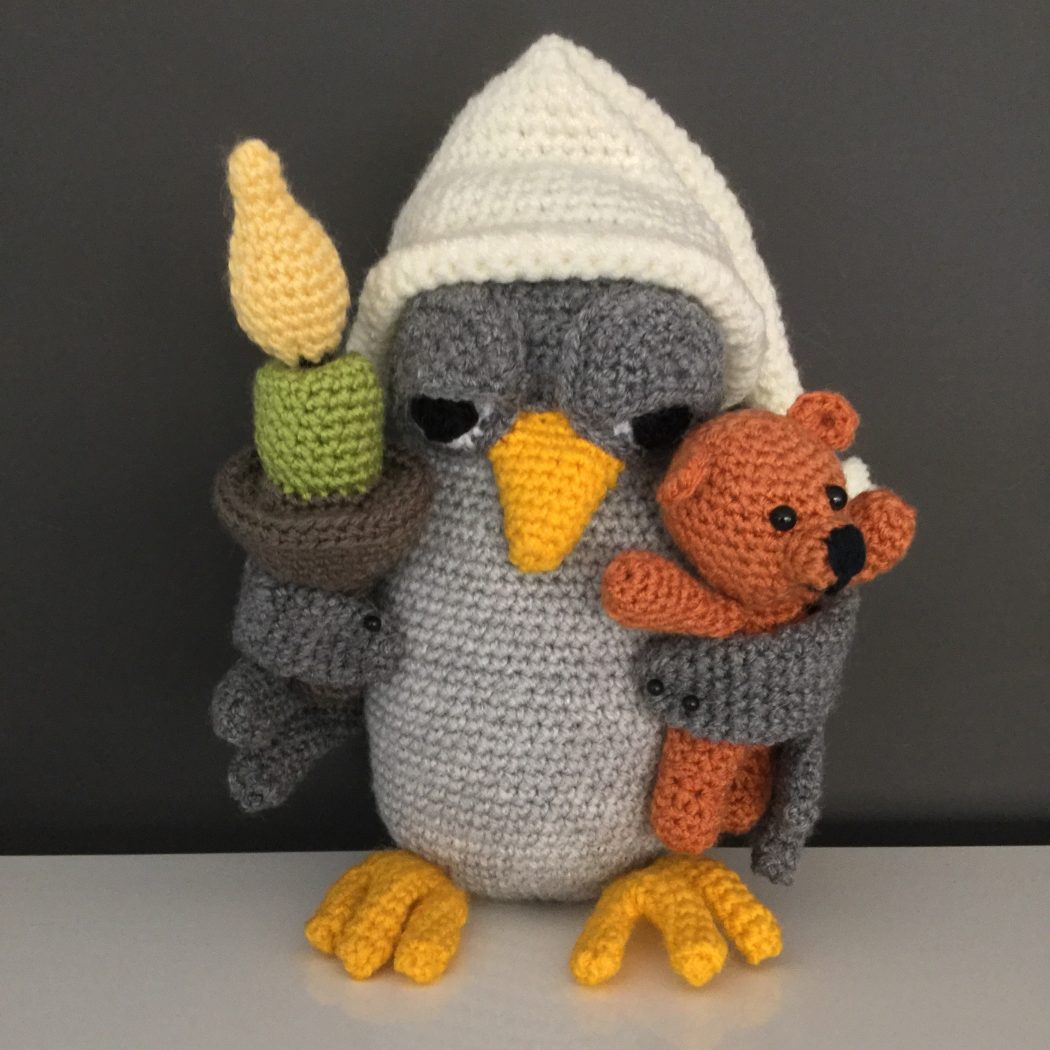 What has been your favorite crochet project?
I think this owl from Zhaya Designs is my favorite, I just adore this cute sleepy face.
It's a free pattern and she has loads of excellent free patterns!
Do you enjoy any other crafts? No other yarn crafts – but I really enjoy photography.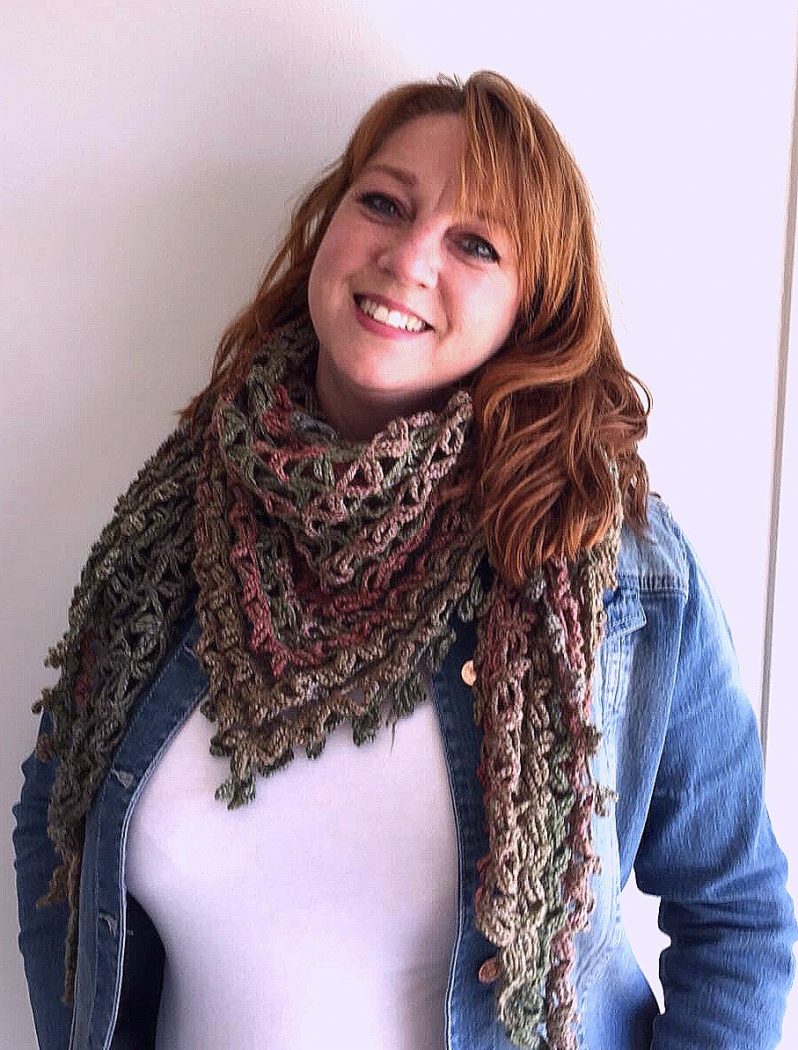 Find & Follow Debby-
Instagram @Debbyshaaksels
Facebook Page Debby's Haaksels
Debby has been an amazing tester for me this year. With her talented help, I've been able to publish several patterns featuring her superb crochet skills. You can imagine how excited I was excited when she agreed to be a CAL host.
Thank you SO much for being a part of this CAL, Debby!